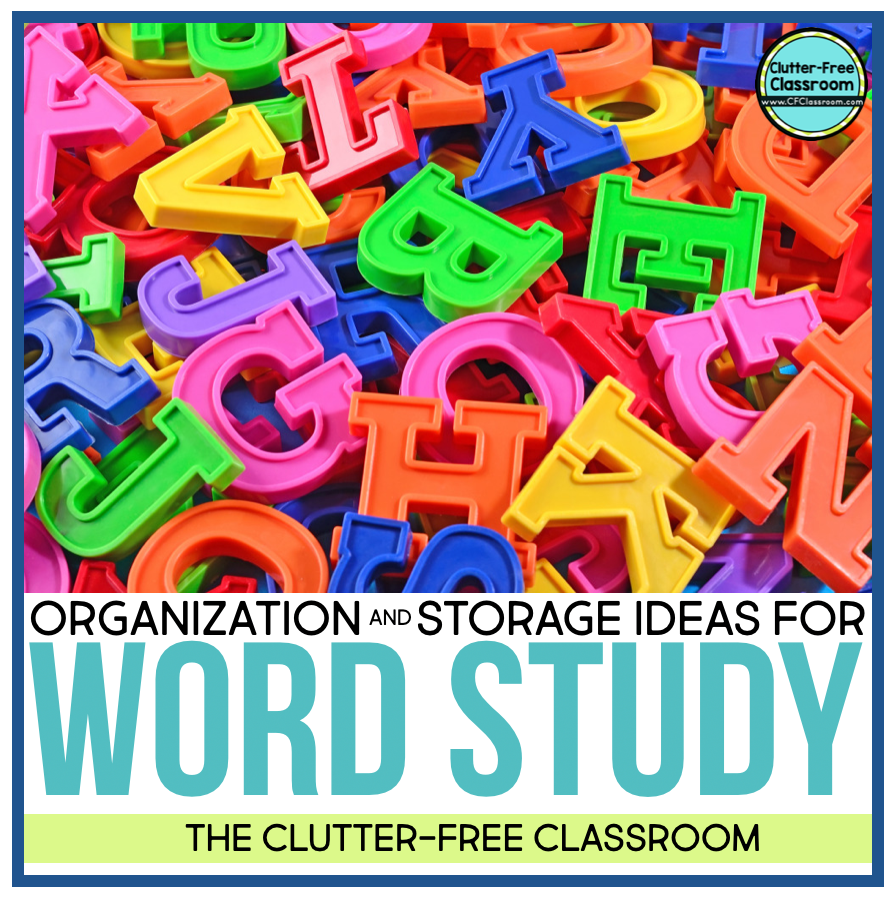 Word study activities can take place as a whole group, in small guided lessons or as centers/workstations. The nature of building and decomposing words and letter chunks means lots and lots of little pieces to manage. No worries though! With good organizational strategies you can create meaningful learning activities that doesn't translate into a messy classroom. Read below to learn more!
 This blog post will…
share tips and strategies for managing and organizing all those hands-on manipulatives used for word study
WAYS TO STORE WORD STUDY MATERIALS
Small Containers: Store letter beads and small word/letter cards in small containers like these. 
Small Hardware Drawers and Craft Sorters: Many teachers find it helpful to sort things like magnetic letters, letter tiles, etc by letters so kids can easily find what they need for word building activities. Small hardware drawers and craft sorters are ideal for this purpose. I suggest labeling the compartments with letter stickers reinforced with a bit of Modge Podge.
Index Boxes: Word cards can be sorted and stored in index boxes, photo boxes with dividers and accordian files.
Plastic Photo Sleeves: Smaller letter cards or word cards can also be stored neatly in plastic sleeves designed to hold photos or baseball cards. These are great because they can then be kept in a binder.
Ice Cube Trays: Letter stamps are a popular manipulative, but can get messy. Using ice cube trays to hold each letter is a great solution.
Small Pouches: Create folders for each student using small pouches such as the ones designed for use with business cards or baseball cards. This would be perfect for a making words center or independent work.