When you and your elementary students return from the new year holiday, it's a great time to reflect on the previous year and set goals for the upcoming year. Many elementary teachers choose to tie in growth mindset as well. These new year writing and craft activities are a great resource to complement these discussions. Learn more about this New Year's writing resource below!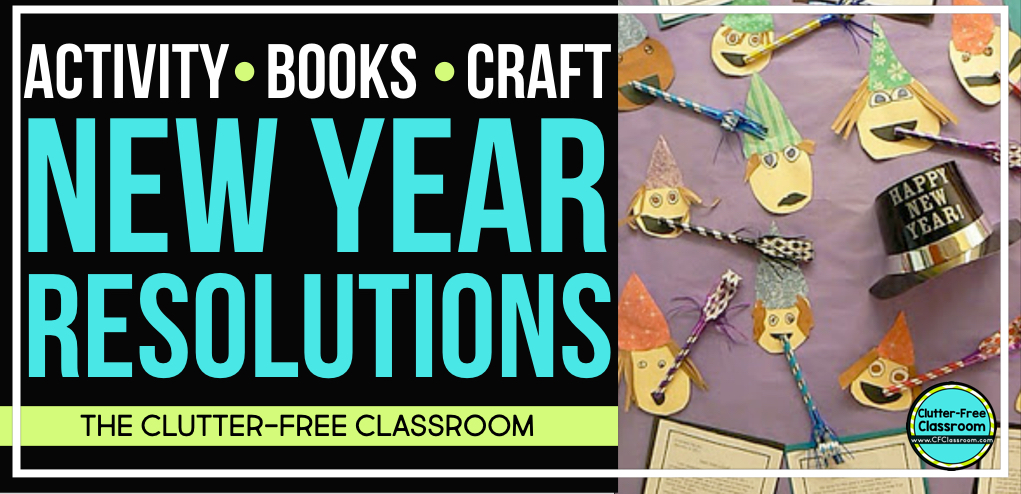 What is Included in this New Year Writing Resource?
The following components are included in this writing resource:
Brainstorming graphic organizer templates (primary and intermediate ruled)
Planning writing graph organizer templates (single-detail web and three-detail web)
Draft paper stationary sets (primary and intermediate ruled)
Publishing paper stationary sets (primary and intermediate ruled)
Simple sentence activity page with space to illustrate
Class book covers
Bulletin board letters
What Grades is it Appropriate For?
This writing resource includes differentiated materials so it can be used with kindergarten, first, second, third, fourth, and fifth grade students. There are tons of different templates to choose from so you can select the ones that work best for your students and differentiate with ease.
Why do Teacher Love this Writing Resource?
Elementary teachers love this writing resource because it…
promotes student engagement through having a high-interest writing topic
includes several versions of each of the activities so you can choose what works best for your students and differentiate as needed, making all of your students feel confident and successful
offers a fun and relaxed way to transition back from vacation
looks great for a January bulletin board display
is a big hit among parents who love personal activities
requires very little prep
offers students a break from formal curriculum programs that follow a structured format
facilitates a fun learning experience for students in the month of January
How to Use it in your Classroom
This is a great activity for the month of January as it focuses on resolutions or as I referred to them with my class, goals. I've also used it at the start of a new school year and that was fun too.
The printables you use will be based on your grade level and personal preferences, but a great way to start the lesson is by Introducing the concept of resolutions or goals through a picture book and/or class discussion. Here are my favorite New Years books for kids!
As a I mentioned, the writing process will vary based on your grade level and preferences. Some teachers choose to have students go through the full writing process using all of the printables included in this resource, while others choose to just use the final copy stationary. You can decide what works best for you!
After students finish the writing component, students can color in the clipart on the final copy paper to create a finished look. In my classroom, we then mounted them on construction paper and glittered the edges (because I'm fancy like that).
I always try to culminate our writing projects with a simple art project. You can use the example craft included in the resource or choose your own. Pair the writing and craft with the bulletin board letters included in this resource to create a bulletin board display.
Most years I've displayed the crafts with blowers and party hats. However, I've also taken photos of the students wearing party hats and using the blowers to display with their writing which is super cute too.
This New Year writing activity will make it quick and easy for you to provide your students with a chance to reflect on the last year and either make resolutions or set goals for the new year. The finished work makes a great bulletin board when displayed with a craft of your choice. Head on over to the listing to learn more!