The end of the school year is quickly approaching and summer vacation is so close you can taste it! Students can too, which is why they are checked out for the last month of school. It's important to make the most of the ruminating days of school (while still having lots of fun). These memory books for elementary students are a great way to do just that! When working on these, students practice their writing skills without even realizing it! Plus they are a sweet keepsake to take home at the end of the year. That's a win-win! Learn more about these memory books for elementary students below!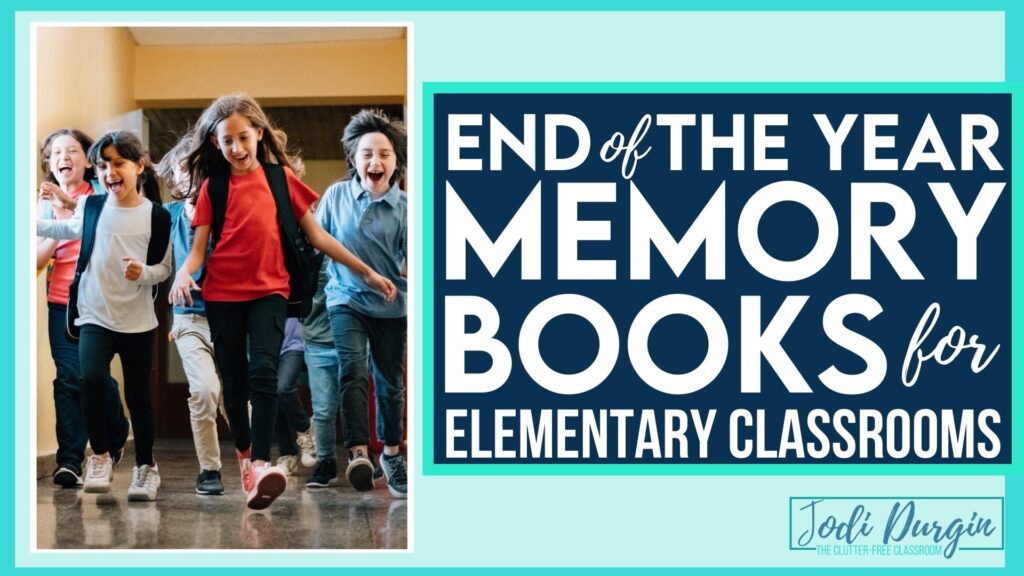 What are the Memory Books?
The memory books are an end of the school year packet that students can take with them and hold onto as a keepsake. They are a great way to engage students in a writing activity at the end of the year when their minds are on summer vacation, cold popsicles, and playing outside with friends.
What's Included in the Memory Books?
Each of the memory books include the following resources:
A memory book cover
30 Different memory book pages to choose from
Teacher letter templates
Top 10 list printable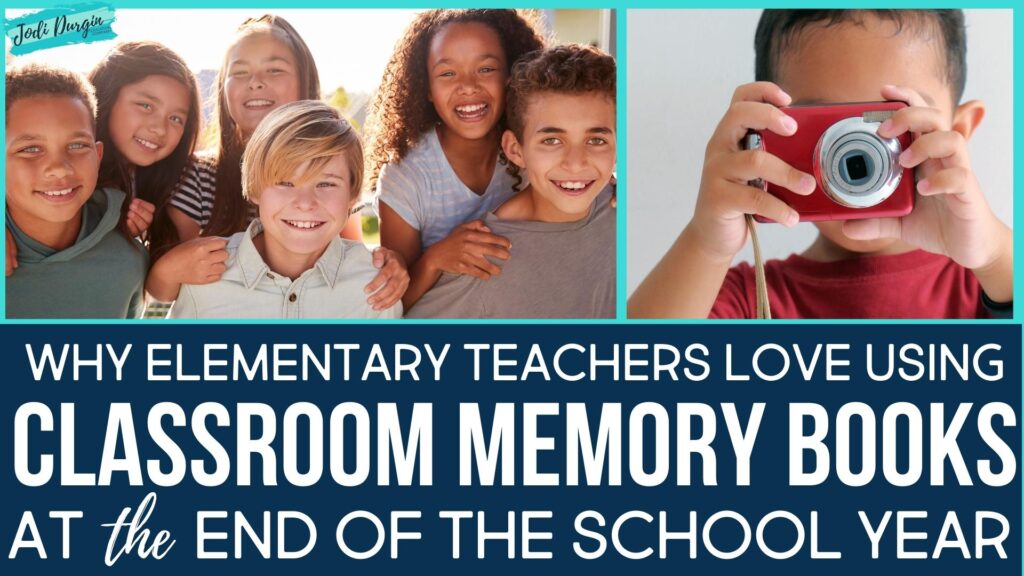 5 Reasons Why Teachers Love Them
Elementary teachers loves these memory books because of the following reasons:
They are a forever keepsake. Parent and families LOVE them and save them forever.
Unlike end of year awards, EVERYONE is included and feels good about their project.
They are a perfect filler for those weird chunks of time that start to pop up as your schedule gets taken over by field trips, field day, and all the other end-of-year activities that take over the calendar.
The pages are print-and-go, which will save you lots of time planning and prepping at the end of the school year.
They keep the kids busy with a quiet and meaningful activity while you finish up end of year testing, report cards, reading assessments, running records or small focus group instruction before school ends.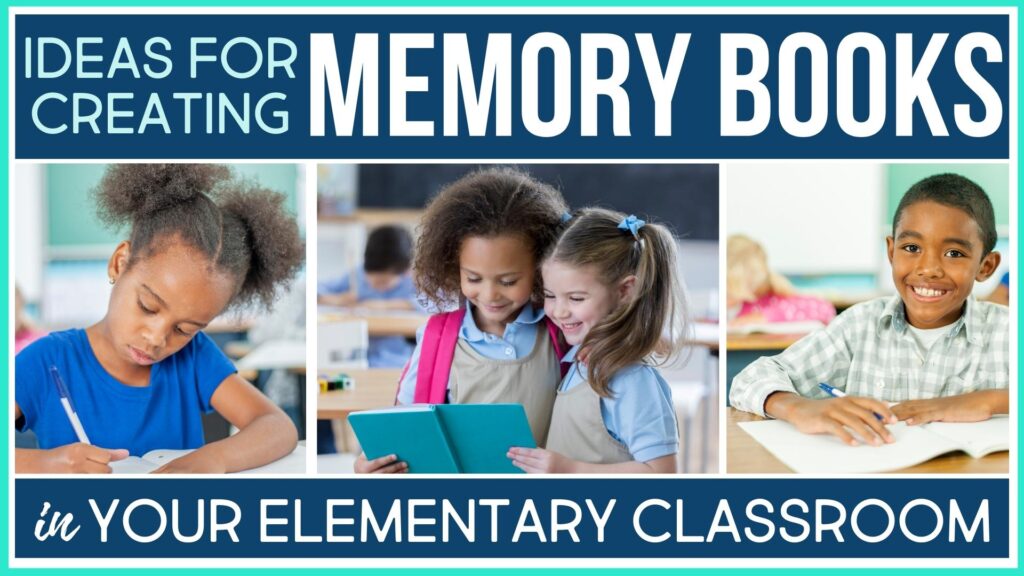 How to Assemble the Memory Books
Below are 3 simple steps for assembling the memory books for your students.
1. Download the resource.
Download the resource from my Teachers Pay Teachers store. You can purchase the memory book packet by selecting your grade level below.
2. Select which pages you want to use.
This resource includes 30 different memory book pages to choose from. You can pair the printable cover with any of those pages to create a fun memory book. After you select which pages you would like your students to create, head on over to the next step.
3. Print, copy and staple the pages to make packets.
Print out the pages you selected, which will be the memory book cover and a selection of other pages. Every school has it's own type of printer and copier, but you'll want to print the materials you selected, make copies for your whole class, and make packets by stapling them together to form packets for each of your students.
In closing, we hope you found this information about memory books for elementary students helpful! If you did, then you may also be interested in the following posts: