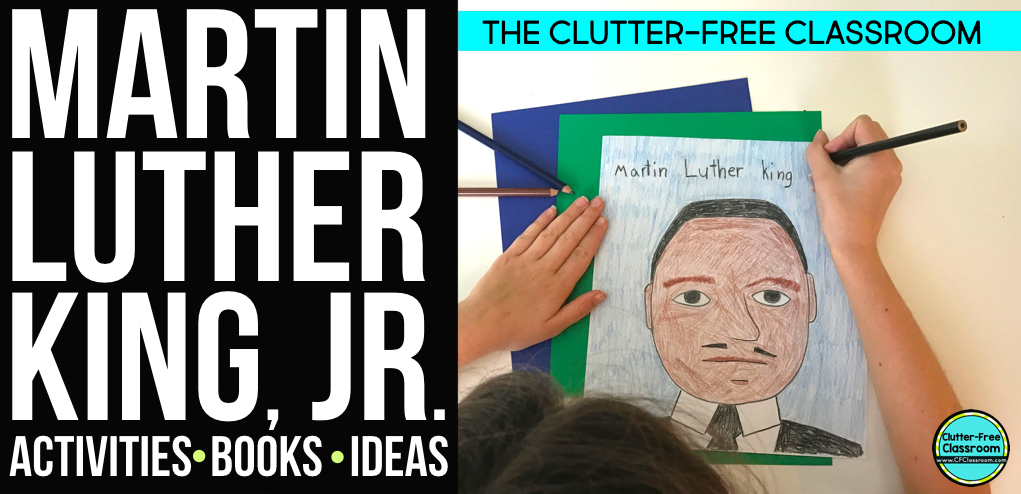 I feel like the winter holidays always sneak up on me. It is as if Halloween, Thanksgiving and Christmas are on our radar starting at the end of summer and then all of a sudden you wake up and it's Martin Luther King Day
…and then the groundhog is popping out or his hole
…and then Cupid starts shooting his arrow
As teachers it is important to include diversity into your classroom all the time and we should not be waiting until Black History month to be showcasing such leaders. However, if this is not something you feel you have done regularly then now is a perfect time to start.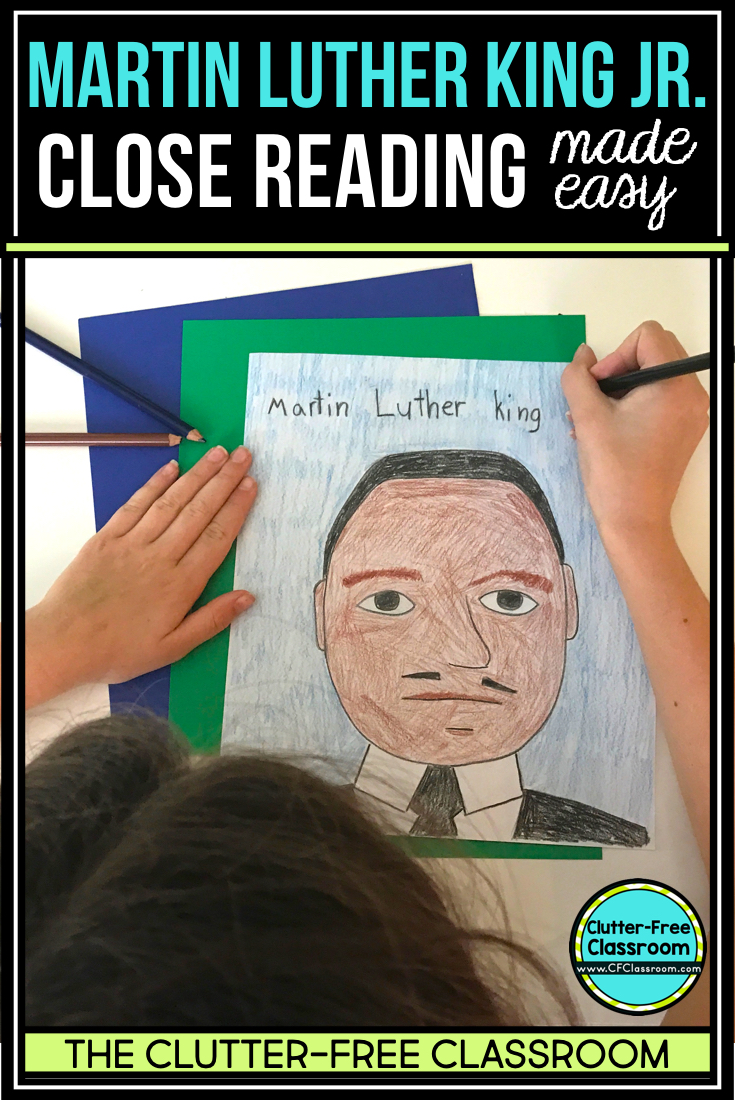 In my classroom, we work through a unit on biographies as part of our yearlong goal of reading and writing from a large variety of different genres.
I always found students would stick to either a specific series or one certain type of story so I created genre resources, games, and activities to encourage them to explore other great books. It has worked so well. You can read about that by clicking the image below:
Before diving into the books listed below, my students and I work through some close reading activities focused on Martin Luther King, Jr.
Many teachers have told me they use this close reading packet as a stand alone lesson to teach their students about Martin Luther King. You can see all the activities I do in the images below.
I have loved using it for several reasons:
It requires no prep – just print and teach!
There are differentiated versions of the passage so all of my students are included in the same activity, but able to access the material at their level.
It sparks such wonderful and meaningful conversations.
In addition to the close reading activities, the students read many books written about Martin Luther King, watch a video, and create a piece of artwork to display on the bulletin board.
Who Was Martin Luther King, Jr.?
is part of a collection of books titled, "Who Was…" (insert George Washington, Rosa Parks, JFK, etc) that I use with my biography unit. The reading level and content is great for my third graders (and would be perfect for 2nd-4th as well). They are also nice to use as read alouds. My kids always enjoy them
National Geographic Readers: Martin Luther King, Jr. is one of the many outstanding informational texts for young readers by National Geographic (I have a set of their Penguins

book that my students always love when we do our penguin research projects).
Martin Luther King Jr. (Rookie Biographies)
is a lower level reader than the ones listed above so it's nice to include it as a differentiated option that all my students can access.
A Picture Book of Martin Luther King, Jr. (Picture Book Biography) is also part of a collection of books I use with my biography unit. I like the style that David Adler wrote these books in and find that the familiarity of the format is very helpful to my young researchers as they read through the different titles when studying various historical individuals.
This Close Reading Made Easy packet focuses on Martin Luther King Jr. It is a perfect stand alone activity for Martin Luther King Day in January or a complement to a unit on Martin Luther King Jr.. It ties in well when teaching about the biography genre or doing a unit for Black History Month.
Are you looking for a way to celebrate Martin Luther King Jr. that aligns with your standards? Are you teaching about the genre biographies? Are you doing a unit for Black History Month? If your answer was yes to any of these questions, then you NEED this resource!
This resource is differentiated so all of your students will feel successful.
If offers students the opportunity to practice the important reading strategy: Close reading.
Students learn to become active participants in their reading through annotation.
They become strong readers who are able to attack complex grade level texts.
The high-interest topic increases student engagement.
It gives your readers the opportunity to read and annotate passages, engage in text-based discussions, study author's vocabulary choices, analyze text structure, comprehend main ideas and key details, and develop their craft as a writer based on what they've read.
The packet is designed to enable all students to work on similar, but modified versions without it being obvious to their peers.
It gives students a purpose for reading.
It is super simple for teachers. Just print the no-prep pages!
This print and go resource will save you lots of time.
It is part of a series of reproducible passages and activities called Close Reading Made Easy that will help you build strong routines in your classroom.
It is a perfect stand alone activity for Martin Luther King Day in January or a complement to a unit on Martin Luther King Jr.. It ties in well when teaching about the biography genre or doing a unit for Black History Month.
Check out these testimonials from teachers who've used it in their classrooms…
I loved this! It was the perfect story for the week before MLK Jr. Day. It clears up myths and gave my students something to think about. The different worksheets and writing prompt were great. Thanks for the different levels of stories. Great job!
– Laurie B.
The unit is wonderful all together and in parts. My favorite was the differentiated versions of the text and the higher order discussion questions.
– Dianne P.
Well written and easy-to-use. This was perfect to use with my third graders who don't believe me when I tell them how important it is to read a passage MORE THAN ONCE! This gave them a purpose to "read it again"! Thanks for a great resource!
– Andrea H.
This resource was perfect for our MLK Jr. Unit. The close reading set up was so clear and easy to understand for my fourth grade students. Thank you!
– Erica A.
I LOVE the differentiated reading passages! My students didn't even notice that they had different passages. Thanks!
– Elaine S.
You can read more great feedback from teachers just like you here!
3 Differentiated Versions of the Text
Comprehension Activities (summarizing, main idea/detail, vocabulary/word choice, author's purpose, etc)
Discussion Prompt Cards for Higher Level Thinking
A Related Writing Component
A Teacher's Guide for Implementation