It is officially spring! I couldn't be more excited about that. I'm already looking forward to teaching my Life Cycle of Plants and Flowers Unit because we had so much fun with it last year. It's packed with a ton of Plant Life Cycle project ideas and activities! What I really love about it is that you can use each of the items on their own or you can compile the students' work into "learning portfolios." These learning portfolios look like lap books. We displayed them at our spring open house along with their bean plants. As a mom, I love when things like this come home from school. Learn more about the resource and don't forget to watch the video at the very bottom to see how to put the projects together.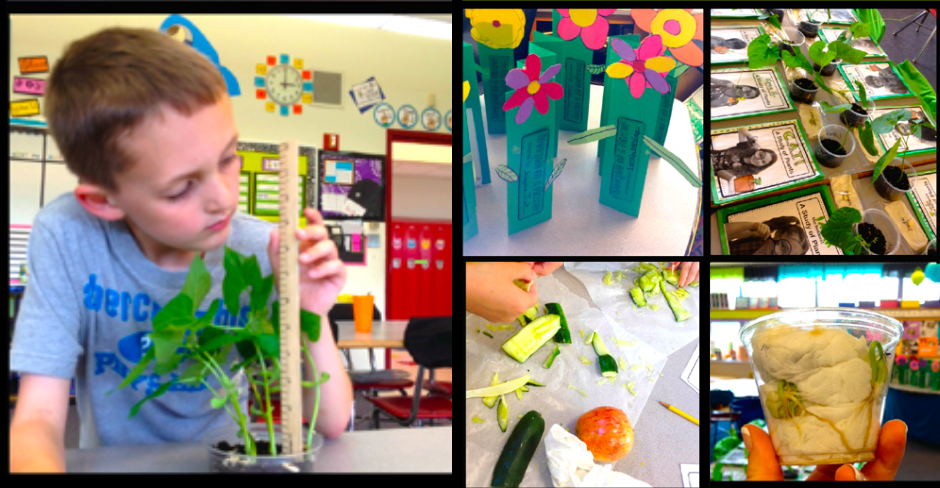 What is this Plant Life Cycle Resource?
This resource is an integrated science unit that is packed with plant life cycle project ideas and activities that will engage your students in hands on learning experiences. Your students will learn about the life cycle of a plant or flower from seed to plant by reading, observing, measuring, counting, writing, hypothesizing, creating and so much more. This hands-on, integrated unit is always a huge hit in my 3rd grade classroom. I'm confident you and your students will love it too!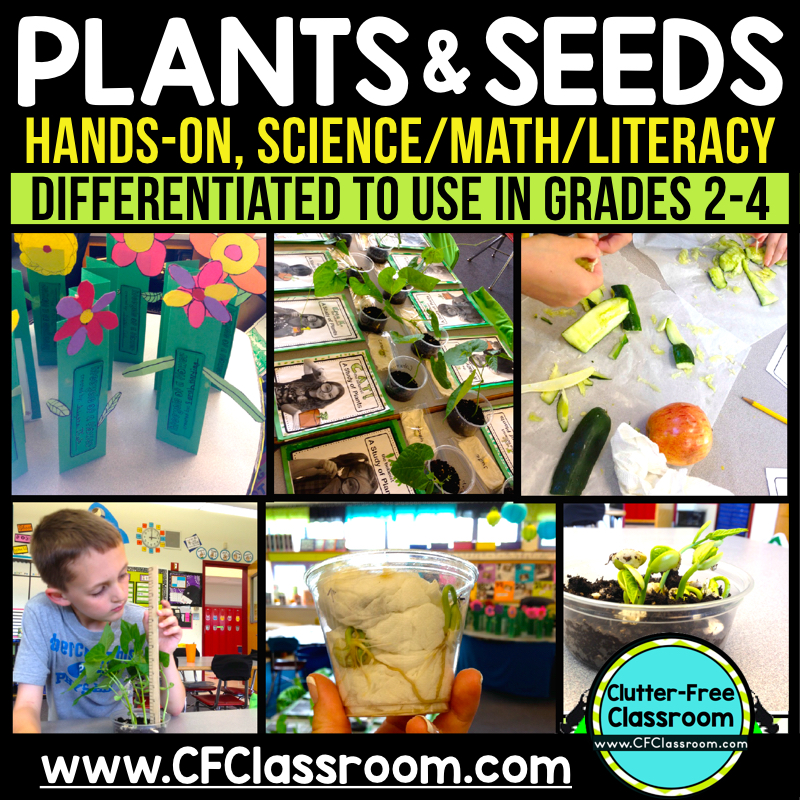 What NGSS Standards Does It Cover?
This unit covers the following Next Generation Science Standards:
2-LS2-1 Plan and conduct an investigation to determine if plants need sunlight to grow.
2-LS2-2 Develop a simple model that mimics the function of an animal in dispersing seeds and pollinating plants.
2-LS4-1 Make observations of plants and animals to compare the diversity of life in different habitats.
What is Included in this Plant Life Cycle Resource?
This bundle includes 100+ pages of open-ended printable activities that are perfect for all students in 1st-5th grade. The packet integrates science, language arts and math. Use the materials on their own, place them into an interactive science notebook, or compile them together to easily create an impressive portfolio or lap book to showcase all their learning. This resource includes the following:
photos and directions for assembling the printables into a portfolio / lapbook
plants vocabulary cards to use as part of a word wall or bulletin board
an informal assessment to track student learning in a fun, stress-free manner
a seed search investigation
sprouting seed journal (integrates reading and math / measurement)
parts of a plant flip book
plant needs activity (includes 2 versions)
plant life cycle flap book (includes several differentiated versions)
life cycle of a flower accordion creativity
labs and experiments activity pages
essential questions journal pages
close-up look at roots, stems, flowers and seeds
a list of recommended literature to accompany the unit
a list of recommended videos to accompany the unit
anchor chart materials
learning posters
bulletin board accents
portfolio cover
Why Teachers Love It
Teachers love this resource because of the following reasons:
This plant life cycle resource is packed with project ideas and activities so you can pick and choose which ones work best for you and your students or use them all.
Each of the items can be used with multiple grade levels, so you can still use it if you switch grade levels or need to differentiate to meet your students' needs.
You can use all of the activities to create a learning portfolio that is sort of like a lap book.
Parents love keepsakes like this! As a mom, I love when things like this come home from school.
The lap book is great for spring open house displays. Simply pair it with their bean plants.
How to Assemble the Student Learning Portfolio
Watch the video below to see how I assembled all of the components of the Life Cycle of a Plant Packet into a Student Learning Portfolio.
In closing, we hope you found this post about plant life cycle project ideas helpful! If you did, then be sure to check out the following: