As classroom teachers, we know how important it is to have a fully-stocked classroom library that includes a variety of genres, topics, plot lines, characters, settings, cultures, reading levels, etc. It is important for students to easily access texts that are interesting to them, show characters, plots, and settings that they can connect to themselves and their own lives, and show other cultures and other forms of diversity that they can begin to learn about.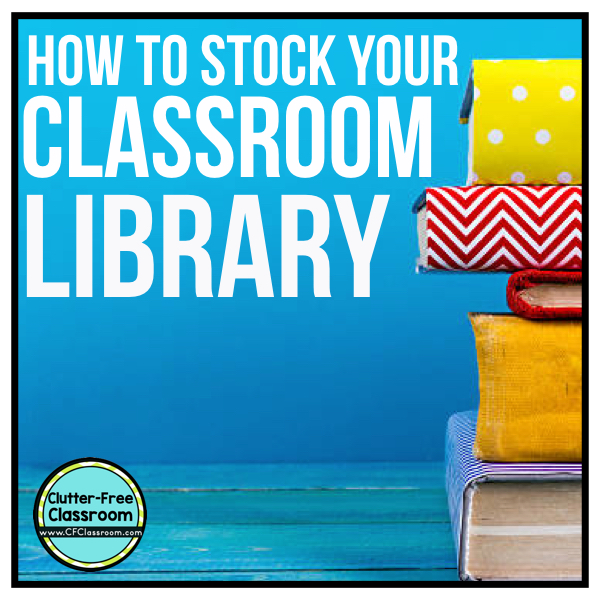 Read below for the answers to these frequently asked questions:
How many books should a classroom library have?
How can I get free books?
How can I get cheap books?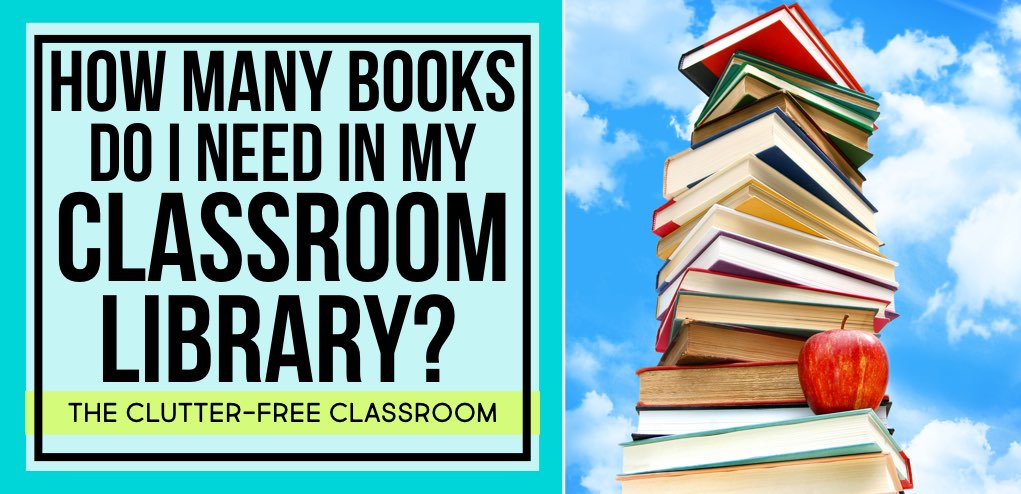 How many books should a classroom library have?
The number of books in a classroom library will vary based on grade level, space, and the subjects and content you teach. Although I have read some research-based articles that recommend an average of 20 books per student, I do not think there can be a set rule.
Below are some questions to consider based on your specific situation.
1. What grade level do you teach?
While all classrooms need lots of books, the younger grades can get by with less than older grades. Kindergarten and first grade students are in the "learn to read" phase. They will be participating in a lot of guided reading lessons and phonics-based instruction. Although you will have some advanced readers, overall the spectrum of levels will range from non-readers to about a second grade level at most. Fourth and fifth grade teachers will find that a typical class of students will have struggling readers who are well-below grade level in the same room as students who are reading at a high middle school level. For that reason, upper elementary teachers will find it necessary to have a vast collection of titles within the classroom.
2. How much space do you have in your classroom?
The square footage, quantity and size of your students, and the layout of your classroom will factor into the size of your library. If you have a large area, then by all means jam it with lots and lots of literature. If you are tight on space or if you don't have adequate storage, then you may need to get creative.
3. What are you responsible for teaching?
If you teach in a departmentalized classroom and are the person in charge of literacy, then you will obviously want to fill the space with as many books as you can possibly squeeze in there. If you are the teacher responsible for math and science, you are not off the hook. While you will not need as many books as your ELA counterpart, you should have a collection of titles that relate to the content areas you teach. If you are a generalist who teaches all subject areas, then you'll need books at varied reading levels, subject areas, as well as seasonal and thematic titles. In this case, I suggest rotating titles out and dividing your books into smaller classroom libraries. I wrote a recent blog post that will help you in that situation and welcome you to check it out here.

How can I get free books?
Borrow from your local library
Borrow from your school library or book room
Scholastic Reading Program
Scholastic Book Fair wish lists
Retiring teacher collection
Ask for parent donations (You can set up an Amazon Wishlist…just be sure to confirm this is OK with your administration before you do.)
Donor's Choose
Ask former students
If your town or community has a Facebook group, post a request.
How can I get cheap books?
Yard sales
Online sales (Craigslist, Letgo, etc)
Used book stores
Children's consignment stores
Goodwill
eBay
GET THE FREE READING RESOURCE BUNDLE:
You will receive:
a list of seasonal picture books for each month of the year
blank book lists for you to record your own titles
printable reading logs for your students
print and go monthly reading challenge charts
What grade do you teach?KINDERGARTEN1st GRADE2nd GRADE3rd GRADE4th GRADE5th GRADESPECIAL EDUCATION (elementary)OTHER
SEND ME THE FREE RESOURCES
READ THE WHOLE READ ALOUD BLOG SERIES:
PIN FOR LATER: