These activities are very popular for National Fire Prevention Week, but they can be used any time of the year. They provide fun and engaging learning experiences to help you celebrate National Fire Prevention Week with your class. Check out all of the Fire Prevention Week activities below!
3 Fire Prevention Week Activities
Below are our favorite Fire Prevention Week activities for elementary students.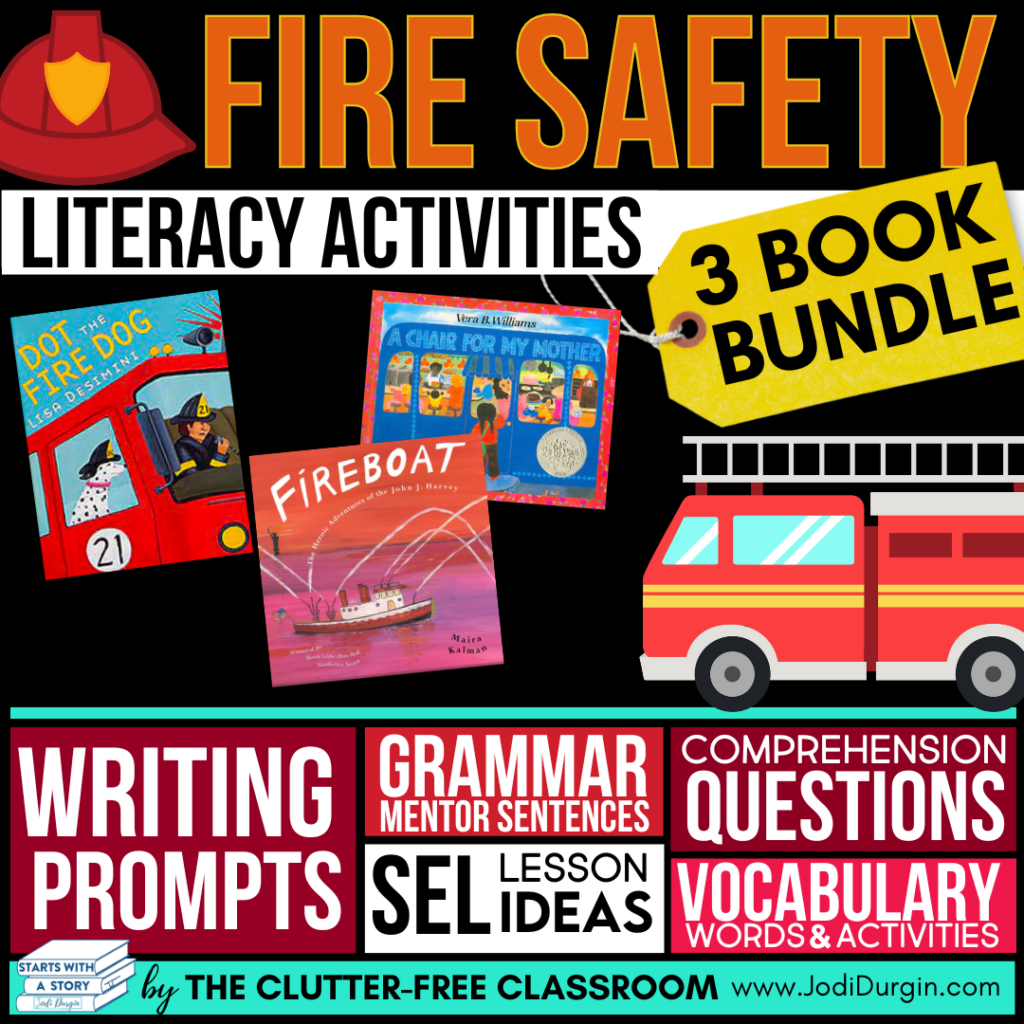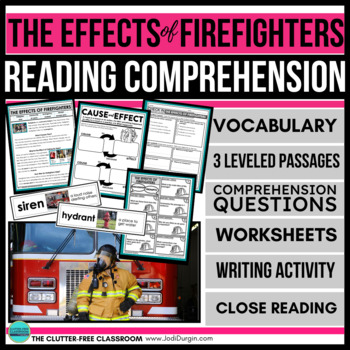 3. Dot The Fire Dog Book Companion
Dot the Fire Dog tells the story of Dot, a courageous Dalmatian who becomes a fire department mascot and helps educate children about fire safety. This Dot The Fire Dog Book Companion includes reading comprehension questions, writing prompts, SEL lesson ideas, student activities, and much more. Learn more about this resource in our Clutter-Free Classroom Teacher Store!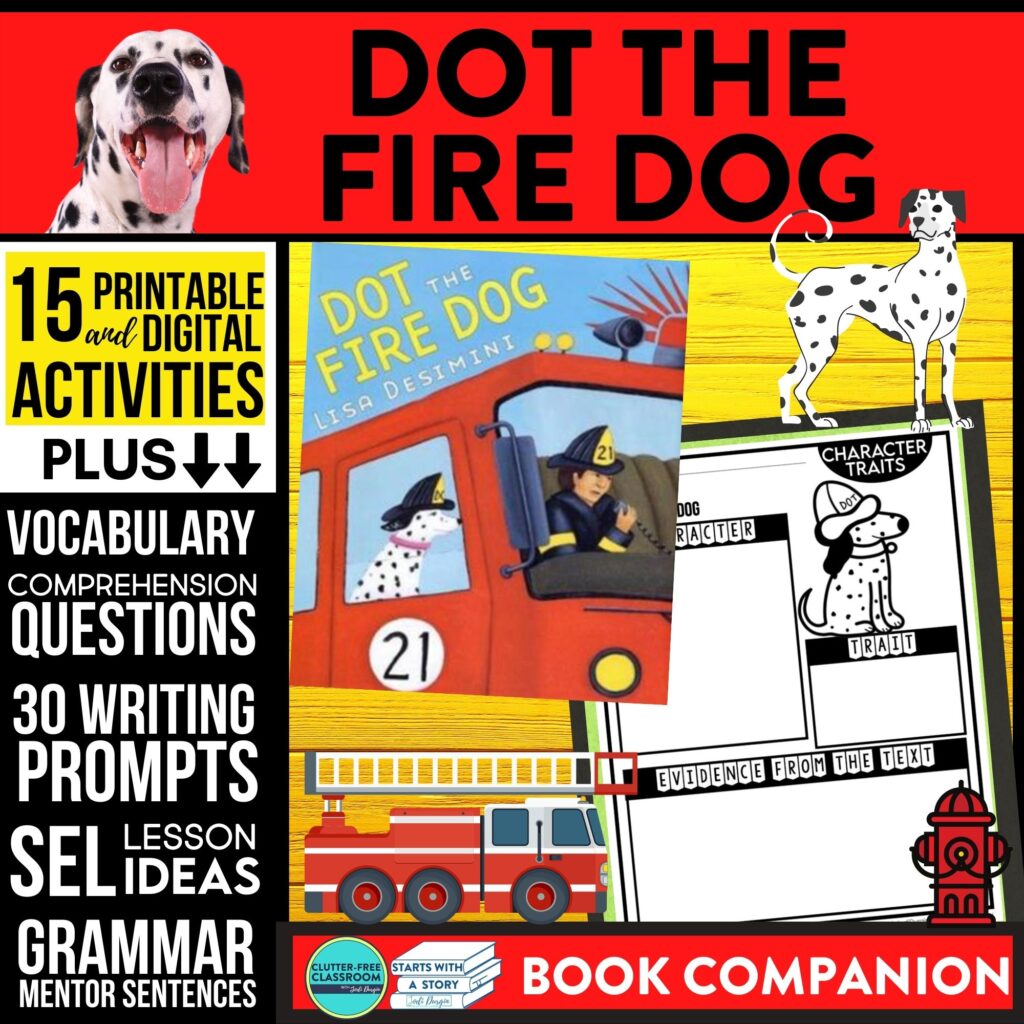 In closing, we hope you found this list of Fire Prevention Week activities helpful! If you did, then you may also be interested in these other related posts: