If you are new here, allow me to introduce myself!
I'm Jodi and I am the face behind The Clutter-Free Classroom. You can learn lots more about me by clicking on the link over on the right sidebar and/or by following me on Instagram.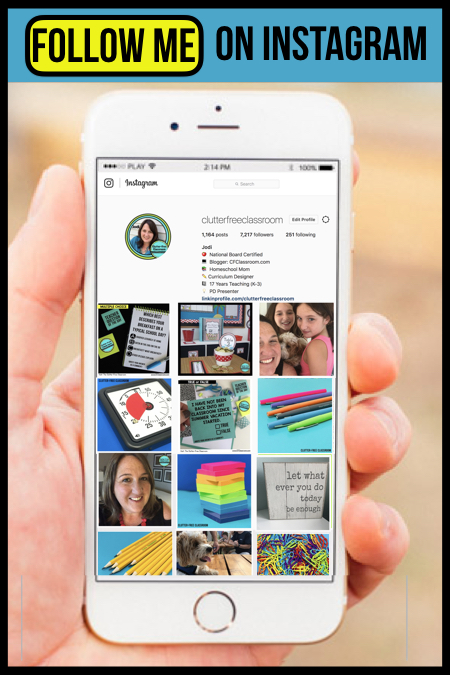 I've been a teacher blogger for over a decade so there is a HUGE library of helpful info that can be right here on this blog. I specialize in classroom organization, classroom management, classroom decor and high-quality resources for 1st through 5th grade. I welcome you to grab any or all of these freebies found here.
I also host a FREE Facebook Group for Teachers. It is a place for you to ask questions and get answers that will help to make the important work you do each and every day easier. Of course, you are welcome to just read along too.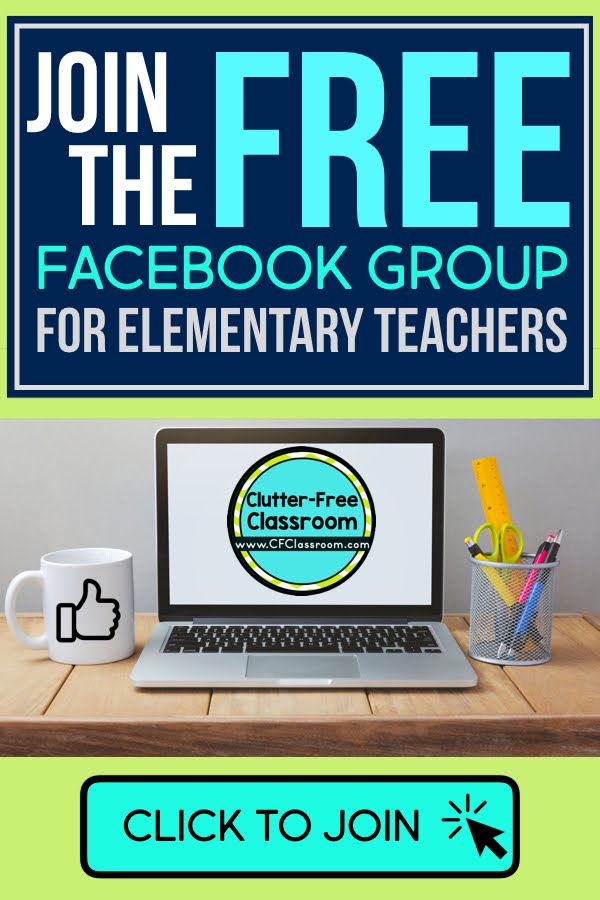 The group was formed with the goal of being a positive place where I could connect with teachers and help to offer solutions to common problems such as:
getting rid of all those PILES of paper
creating easy systems for staying organized throughout the year
finding ways to create a classroom that runs itself
saving you time so you can reclaim your nights and weekends
The Clutter-Free Classroom Facebook Group – Solutions for BUSY Teachers is a very supportive and friendly community. We would love to have you join us.
Finally…you are just in time to be part of The Clutter-Free Email Club. It is also 100% free and is about to kick off for the 2018-2019 school year. Once a week, club members receive one email from me. Inside you will ALWAYS find a helpful teaching tip and a FREE resource you can print and use in your classroom with your K-5 students the very next day. You can join that here–