If you are an elementary teacher looking for teamwork videos for students, then you found the right place! Videos are a great way to teach social emotional learning skills at the elementary level. They provide both an engaging and informative experience for students to learn about social emotional learning skills. Check out three great teamwork videos for students below!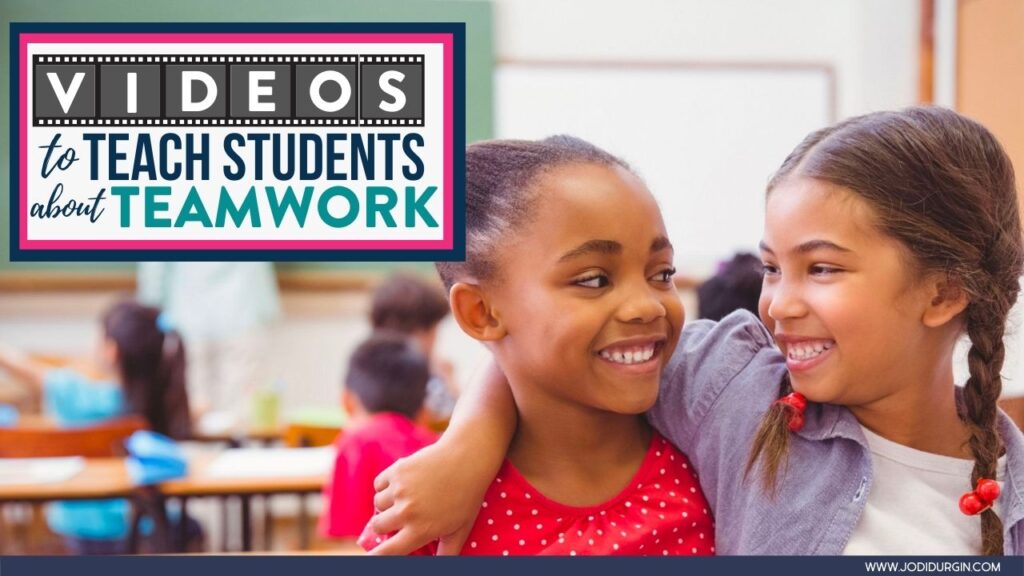 3 Teamwork Videos for Elementary Students
Below are 3 quality videos for teaching your elementary students about teamwork.
1. RocketKids Video about Teamwork
This is a RocketKids video about the four things we learn from teamwork. Pause at :30 and ask students what teamwork is. After watching the video ask students the four things that help someone be a great team member. This video is 4 minutes and 52 seconds long.
2. Leadership and Effective Collaboration Video
This is an animated video that has different examples of how to work as a team to solve a problem. After watching the video, ask students to give examples of how the different characters in the video worked together to solve a problem. This video is 3 minutes and 21 seconds long.
3. WonderGrove Kids Teamwork Video
This is a WonderGrove kids video about working together as a team. After watching the video, ask students how the characters worked together as a team. This video is 1 minute and 58 seconds long.
In closing, we hope you found these 3 teamwork videos for students helpful! They are a great way to engage your students while learning about this important social emotional learning skill. If you enjoyed this post, then you may also be interested in these other posts about social emotional learning.