In these unprecedented times, it's more important now than ever before that we support our students with their mental health and social and emotional development. As a result, social emotional learning (SEL) is a key component of remote teaching. We can incorporate SEL through engaging SEL activities for remote learning.
This post includes 10 SEL activities for remote learning. You can choose which ones work best for you and your elementary students to support your students in practicing SEL at home. Check them out below!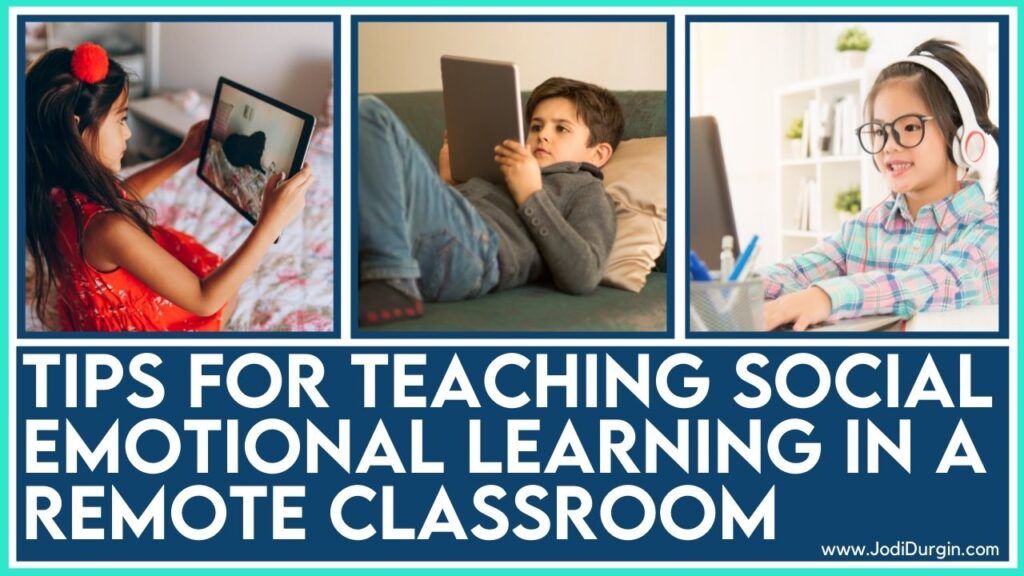 10 SEL Activities for Remote Learning
Check out the 10 SEL activities for remote learning below!
1. Student check-ins
The first of the SEL activities for remote learning on this list is to set up student check-ins. Provide opportunities for your students to check in with you. You can have an open zoom time that your students know they can join to check-in about how they are feeling or just to be able to talk to you.
Another good idea is to have times for your class to meet that are not academic, or include time for students to socialize before or after your academic lessons. Kids miss each other and you and want the time to just be able to see each other and chat.
2. Virtual morning meetings
Morning meetings are a great way to teach and reinforce SEL concepts.
You can take a lot of components of your usual morning meeting and make it virtual. Students can still greet each other, you can read a morning message together, and you can have questions of the day. Target your message and questions towards SEL concepts or use this time teach a new SEL concept.
Record your lessons so that students who are unable to attend can still participate.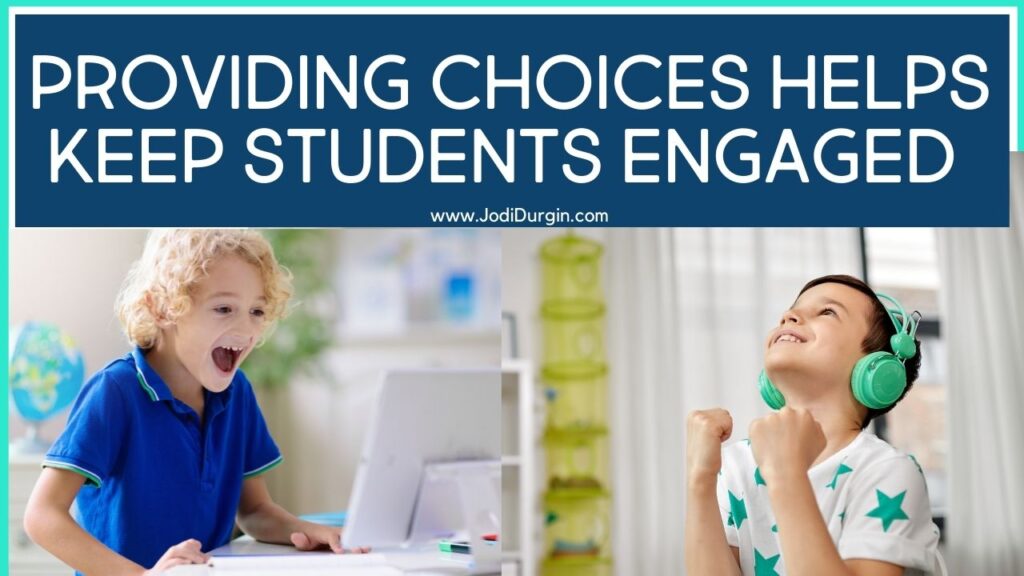 3. Providing options
Options for how students choose to complete and present their work is an easy way to incorporate SEL concepts into remote learning. Providing options in how students complete their work incorporates the SEL concept of self-awareness and self-management.
Providing choices allows students to work with the concept of what learning works best for them, and how to manage completing their assignments using the method of learning that they have chosen.
4. SEL at home choice boards
Choice boards for completing assignments foster independence, self-awareness and self-management in students.
Choice boards also provide flexibility for families who are overwhelmed with distance learning.
Choices for SEL activities could be mindfulness and breathing exercises, write a letter to someone you love, make a self-collage, visualize and draw your favorite place, and write a list of things that you are grateful for.
5. Kindness calendar
A kindness calendar is similar to an SEL choice board, the main difference is that it is focused solely on acts of kindness.
Create a calendar for the month that has a different activity each day. You can determine if you want students to complete each item on the calendar, if they only need to complete some of them, and the order that they complete them.
6. Read alouds
Read alouds easily transition to distance learning.
You can decide if you want to record yourself reading a book or read it live to your class. Find a book that spotlights the SEL concept you are targeting. Pause during your reading for class discussions and focus the discussions towards the SEL components of the book.
You can also record yourself reading the book and attach an SEL assignment to the recording.
This is one of my favorite SEL activities for remote learning on this list! Check out these SEL read aloud activities that are great for remote learning!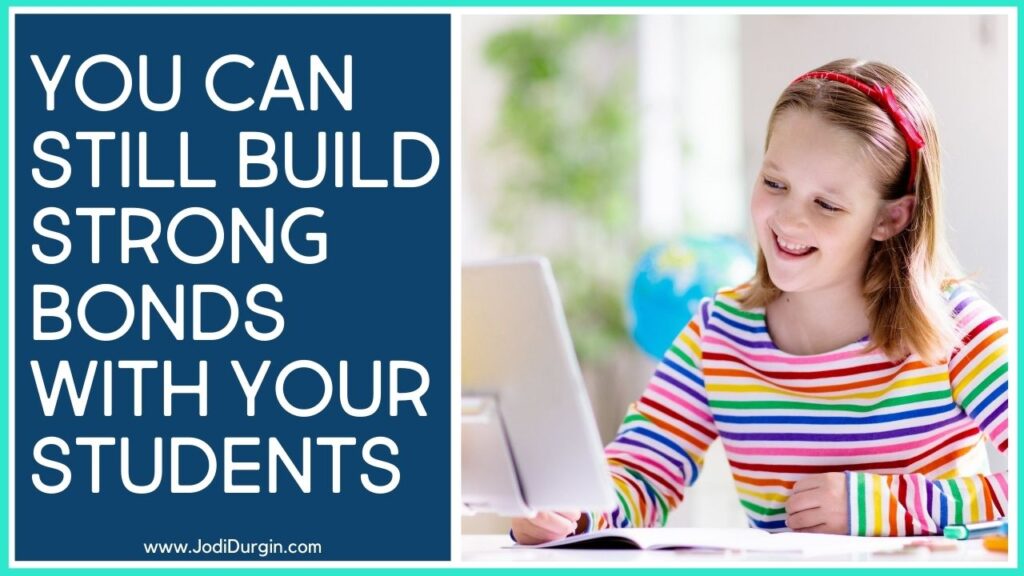 7. SEL scavenger hunts
Trust me, students will love having the option to complete a scavenger hunt.
SEL scavenger hunts can even be included in a kindness calendar or choice board! It can also be a stand alone activity.
Have students hunt around their house and outside their house (weather dependent) that match SEL concepts. They can find something they love, an item someone they love gave them, something they are grateful for, something that is their favorite color, etc.
8. Journals
Have students keep a journal at home.
You can give them the option of completing a paper journal or a digital journal. You can also choose to give them SEL based prompts to answer or if you want them to free write.
Whether or not your students answer prompts, the process of reflecting by using a journal is a major SEL concept.
9. Vision Board
This is a great activity to support the SEL concepts of goal setting and self-management.
Students can create it digitally or physically. Have them gather pictures of what they want to do in the future and put it on their board!
You get to decide how far in the future you want students to complete the activity for.
10. Responsible Decision Making
Foster responsible decision making while students are at home! It is no secret that students who are responsible decision makers make the world go 'round!
Provide choices in student work and let parents know that you truly want your students to be making the choices in the work they complete. Encourage parents to catch their kids being responsible and at the end of each week review the times and share them back to you!
Talk about responsible decision making during virtual morning meetings and share the ways that students were responsible. 
In conclusion, we hope you found found this post about SEL activities for remote learning helpful! If you did, then check out my SEL units for elementary students!