If you are an elementary teacher looking for kindness videos for kids, then you found the right place! Videos are a great way to teach social emotional learning skills at the elementary level. They provide both an engaging and informative experience for students to learn about social emotional learning skills. Check out three great kindness videos for elementary students below!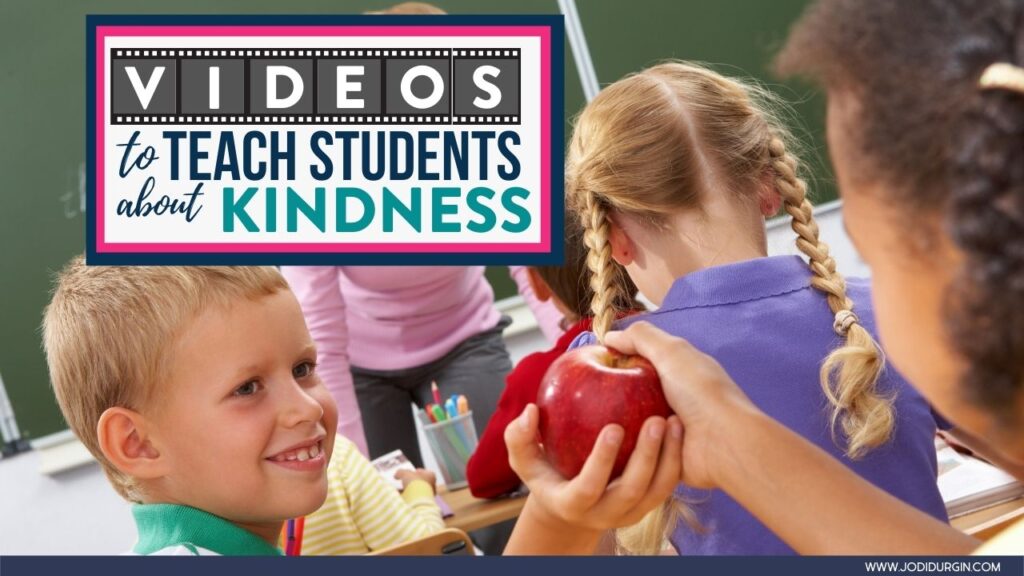 3 Kindness Videos for Elementary Students
Below are 3 quality videos for teaching your elementary students about kindness.
1. Color Your World with Kindness Video
This is a short animated video about coloring the world with kindness. After each character does something kind, more color gets added to the video. After watching the video, ask students to name three kind things they can do this week. This video is 2 minutes and 13 seconds long.
2. Kid President Kindness Video
This is a Kid President video about being kind to others and changing the world through being kind. Have a class discussion about how people feel when someone is kind to them and how they feel when someone is unkind to them. This video is 2 minutes and 35 seconds long.
3. Kindness Video
This video provides different examples of how to be kind. After watching the video, ask students to name some of the examples that were in the video. Then have students share acts of kindness they can do that are similar to what was in the video. This video is 5 minutes and 45 seconds long.
In closing, we hope you found these 3 kindness videos for kids helpful! They are a great way to engage your students while learning about this important social emotional learning skill. If you enjoyed this post, then you may also be interested in these other posts about social emotional learning.