Teachers don't make nearly enough money. We all wish we could change that with a magic wand, but it is the reality that we live in. As a result, we need to get creative on how to make extra money to support ourselves and our families. Are you active, crafty, organized, social, techy, a good writer, or have a car? If so, read below to gather ideas on ways you can make extra money.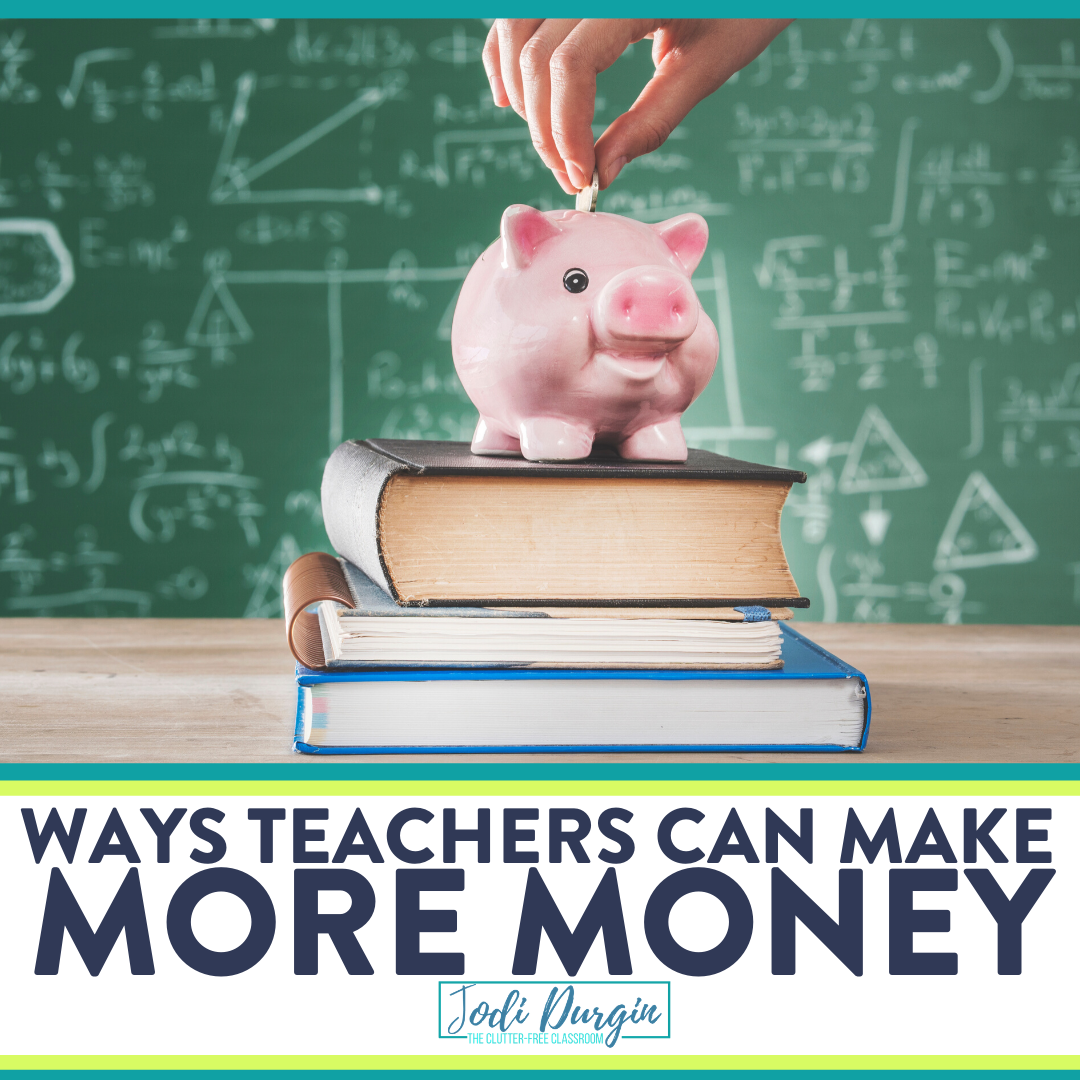 This blog post will…
suggest side hustles based on your interests and strengths.
save you time looking for side jobs that are a good fit for you.
empower you to take the leap to take in an additional source of income.
SIDE JOBS FOR TEACHERS WHO ARE ACTIVE
Become a pet sitter or dog walker
Coach a local sports team (e.g. U12 boys travel soccer team or your school's JV girls lacrosse team)
Get certified in a fitness speciality
Referee or umpire local games
Work for a landscaping company in the summer
SIDE JOBS FOR TEACHERS WHO ARE CRAFTY
Open an Etsy shop
Refurbish and sell old furniture
Sell handmade crafts at local craft fairs
SIDE JOBS FOR TEACHERS WHO ARE ORGANIZED
Become a wedding/event planner
Start an organizational business
Start or join a housecleaning business as a house cleaner
SIDE JOBS FOR TEACHERS WHO ARE REALLY SOCIAL
Be a camp instructor, counselor, or director in the summer months
Become a bartender or waitress at a local restaurant
Host a professional development workshop
Host virtual or in-person parties for a business (e.g. Usborne Books and Pampered Chef)
Nanny in the summer or babysit during the weekend
Serve as a life coach
Serve as a local tour guide (e.g. history tour)
Sign up for a focus group
Teach at a community college or undergraduate college as an adjunct professor
Try out a temp agency
Tutor after school
Work local special events and concerts
SIDE JOBS FOR TEACHERS WHO ARE TECHY
Edit for Teachers Pay Teachers sellers
Become a freelance bookkeeper
Complete online surveys
Open an Etsy shop
Sell resources you create for your classroom on Teachers Pay Teachers
Sell stuff you don't need
Serve as a virtual assistant for a Teachers Pay Teachers seller
Start a blog about something you are really interested in
Start a social media business
Try VIPKID or another online teaching company
Share affiliate links offered after taking an online course
SIDE JOBS FOR TEACHERS WHO ARE GOOD WRITERS
Start a blog
Try out freelance editing
Write for education websites as a freelance writer (e.g. WeAreTeachers, School Leaders Now, and Bored Teachers)
SIDE JOBS FOR TEACHERS WHO HAVE A CAR
Become a delivery driver
Drive for Uber or Lyft