If you are an elementary teacher looking for friendship videos for kids, then you found the right place! Videos are a great way to teach social emotional learning skills at the elementary level. They provide both an engaging and informative experience for students to learn about social emotional learning skills. Check out three great friendship videos for elementary students below!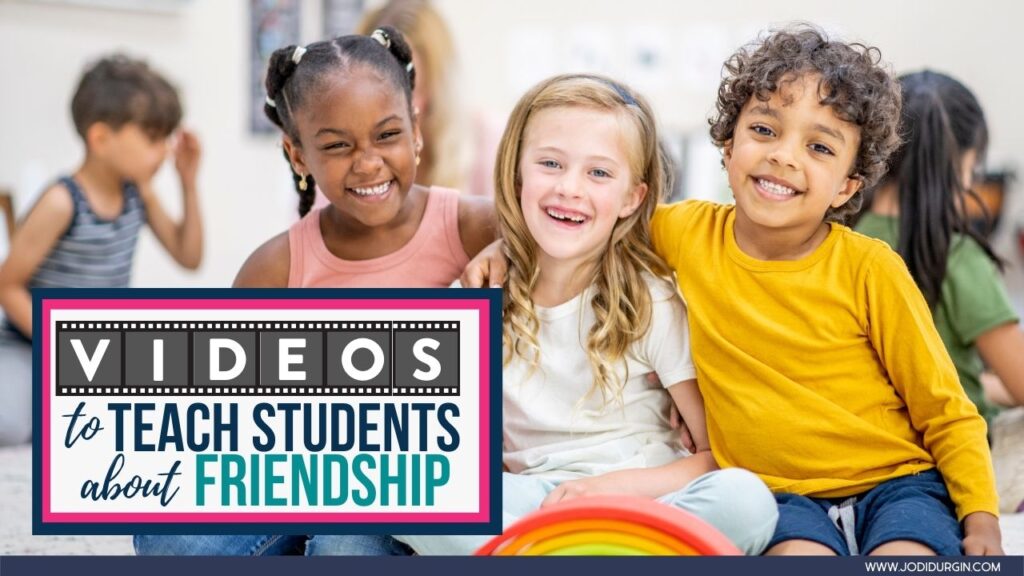 3 Friendship Videos for Elementary Students
Below are 3 quality videos for teaching your elementary students about friendships.
1. Friendship Soup Video
This is a video about how to make friendship soup. It asks kids what they would add to a friendship soup. At the end of the video, ask students what they would add to their friendship soup. This video is 3 minutes and 13 seconds long.
2. CBC Friendship Video
This is a CBC video about friendship. Kids are talking about their friends and what makes them good friends. Pause at 1:27 and ask students what they think the best quality is for a best friend. This video is 2 minutes and 54 seconds long.
3. 5 Steps for Making a New Friend
This video gives five steps for making new friends. Review the steps with students after watching the video. This video is 4 minutes and 53 seconds long.
In closing, we hope you found these 3 friendship videos for elementary students helpful! They are a great way to engage your students while learning about this important social emotional learning skill. If you enjoyed this post, then you may also be interested in these other posts about social emotional learning.