Printable math manipulatives used to just be a good tool for homework support, when classroom manipulatives went missing, or when we didn't have access due to financial constraints. 2020 changed everything. Now printable math manipulatives are an essential resource for all elementary teachers.
Whether you use remote learning, distance learning, or virtual learning to describe the unprecedented changes in education brought on by COVID-19, it made us pivot, get creative, adjust, and go through that cycle all over again. We used new online tools like Zoom, Google Classroom, Seesaw, Screencastify, and more.
These free printable math manipulatives are just another digital tool to help you support your learners during this ever-changing teaching environment so you are ready for anything and everything in 2021 and beyond.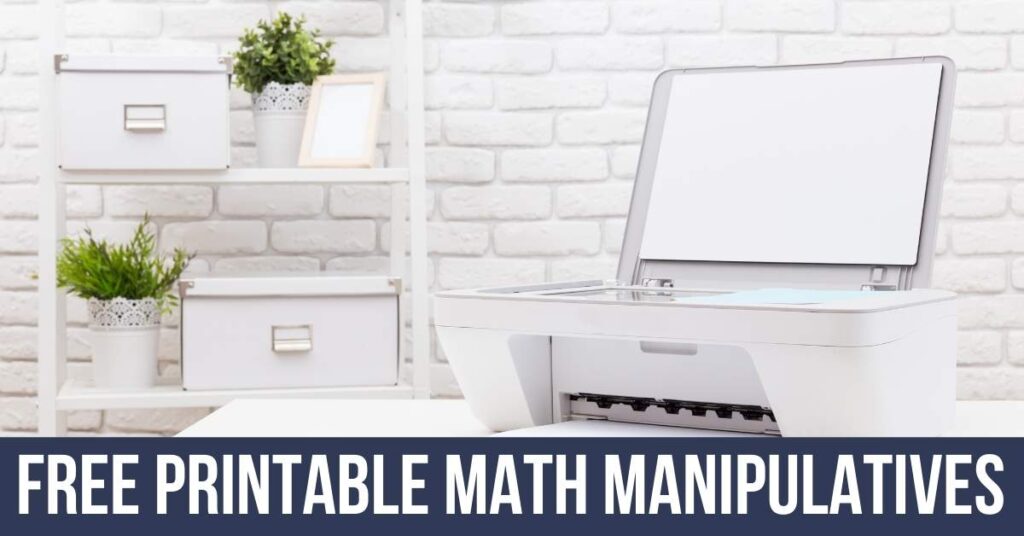 This blog post will answer the following questions:
What are printable math manipulatives?
When should I have my students use printable manipulatives?
How do I make my own math manipulatives?
Where can I find free math manipulatives for teachers?
What are Printable Math Manipulatives?
Printable math manipulatives are paper math tools (e.g. base ten blocks printable, unifix cubes printable, and counting bears printable) that support students with developing a conceptual understanding of grade level concepts and skills by assisting them in representing and solving math problems. They are a free or cheap alternative to plastic or foam math manipulatives.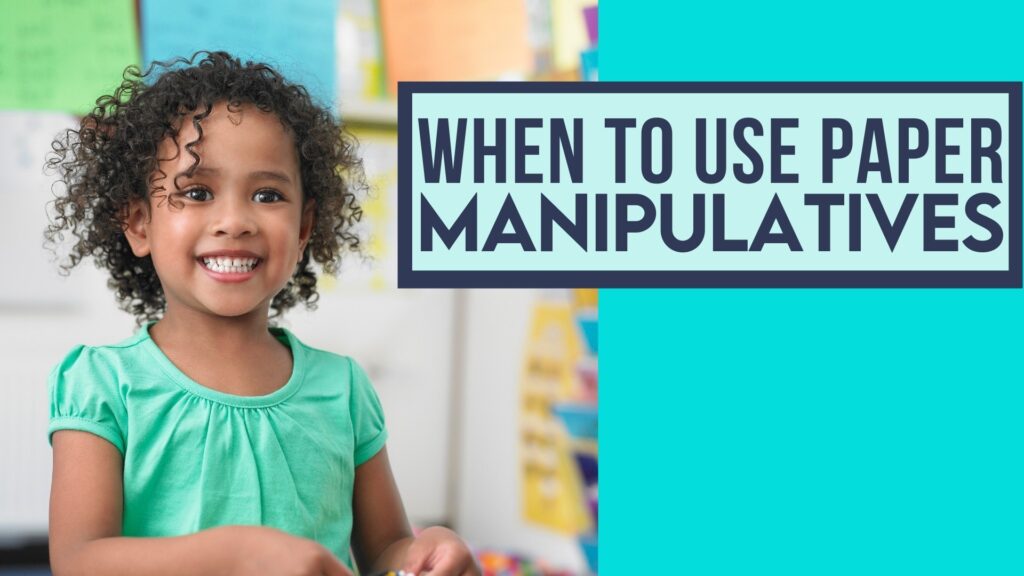 When to Use Printable Math Manipulatives
Whenever possible, students should be using plastic or foam math manipulatives. Printable math manipulatives should only be used as a substitute in the following 3 cases:
1. Homework
Print a set of math manipulatives for each student to keep in a plastic bag in their homework folder. The printable manipulatives will help students confidently and successfully solve problems. By sending home a paper set instead of a plastic or foam set, it will hurt less when students inevitably lose the manipulatives.
2. Remote Learning
Similar to homework, students need access to math manipulatives when learning at home via remote learning. Paper math manipulatives are a great option for math manipulatives at home.
3. No Access to Hands On Manipulatives
Plastic or foam math manipulatives are often given to classroom teachers by their school district. However, this is not always the case. Sometimes, teachers need to find, buy, make, or print their own math manipulatives to supplement what they are given. On another note, homeschool families need access to math manipulatives. Although it is helpful to invest in some manipulatives, paper manipulatives can serve as good homeschool math manipulatives. Foam and plastic math manipulatives are expensive, so paper math manipulatives are often a better option in these cases.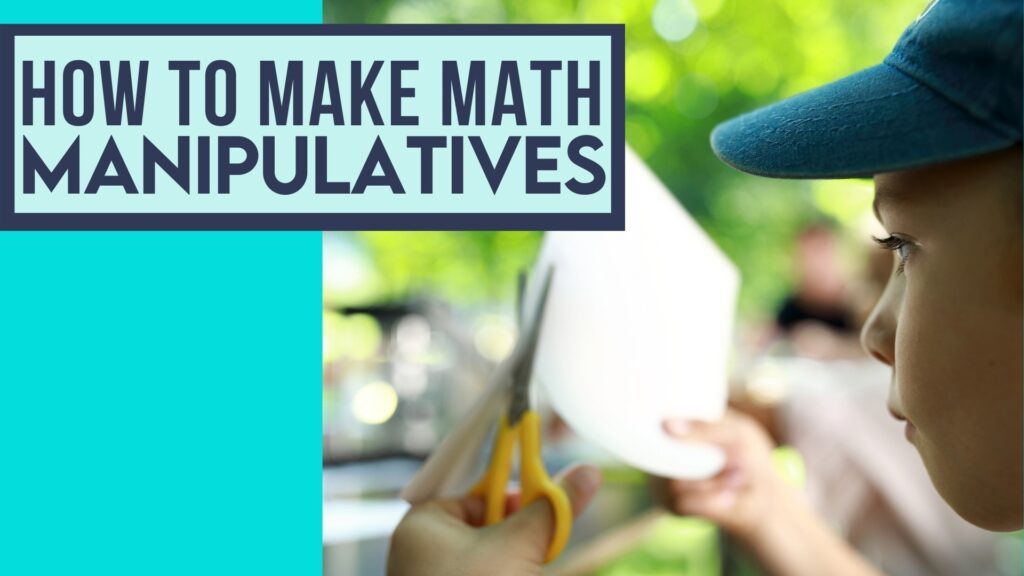 How to Make Math Manipulatives
Here are 10 steps for how to make math manipulatives for your students:
Sign up for these free printable math manipulatives using your email address.
Check your email for the printable math manipulatives PDF.
Download the PDF.
Determine if you need a class set, small group set, and/or teacher set.
Print the PDF.
Make copies as needed.
Laminate the pieces. (optional)
Cut out the math manipulatives.
Distribute the math manipulatives to your students.
Share the idea with your colleagues and administrators.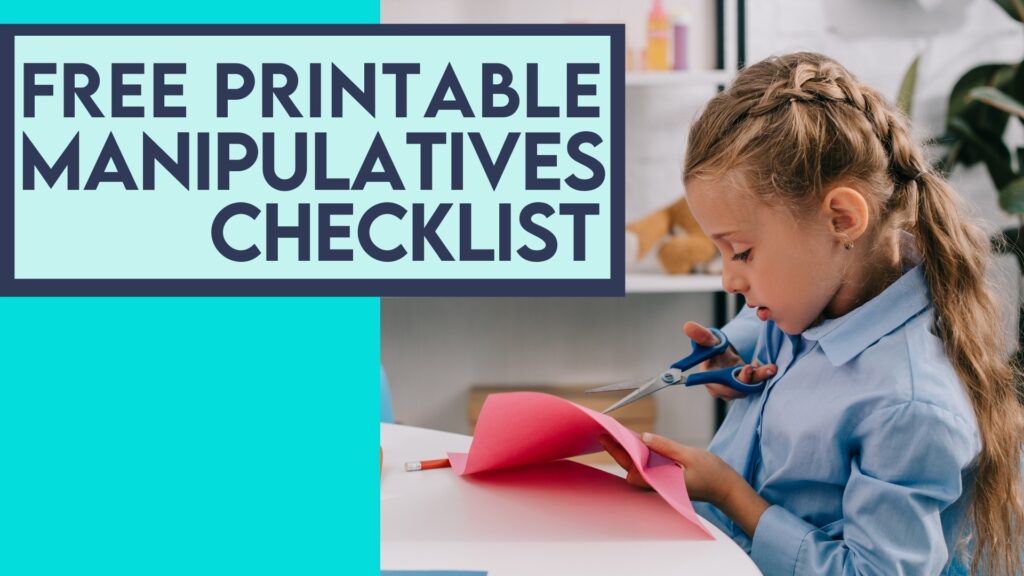 What's Included in This Printable Math Manipulatives Resource
This resource includes tons of paper math manipulatives ranging from place value manipulatives, like base ten blocks printables, unifix cubes printables and counting bears printables, to fraction and money manipulatives printables. Read below to get the full list of what is included:
Pattern blocks
Linking cubes
Popsicle sticks (individual and bundles)
Counting bears
Links
Money coins
2D and 3D shapes
Tetris figures
Dominoes
Geoboards
Clock
Abacus
Rekenrek
Measuring cup
Fraction strips
Graph
Fraction number lines
Fraction circles
Hundred chart
Hundred-twenty chart
Number lines
Five, ten, and twenty frames
Base ten blocks
Math Resources for 1st-5th Grade Teachers
If you need printable and digital math resources for your classroom, then check out my time and money-saving math collections below!
Try a Collection of our Math Resources for Free!
In closing, we hope this information about free printable math manipulatives is helpful and that you download the free teacher made math manipulatives printable resource. Next, we would love for you to try these math resources with your students. They offer elementary students opportunities to practice grade level concepts and skills in fun and engaging ways. You can download worksheets specific to your grade level (along with lots of other math freebies) in our free printable math resources bundle using this link: free printable math activities for elementary teachers.
Check out these other math resources!