These activities are very popular for Dot Day, but they can be used any time of the year. They provide fun and engaging learning experiences to help you celebrate International Dot Day with your class. Check out all of the Dot Day activities for elementary students below!
1. Plan Lessons Using this The Dot Book Companion
This The Dot Book Companion is part of our Starts With a Story collection. It includes reading comprehension questions with sample student responses, key vocabulary words from the story with kid-friendly definitions, a list of 30 writing prompts, SEL lesson ideas, editable teaching slides, and much more! You'll have what you need to plan a thoughtful and engaging interactive read aloud lesson based on the story. Learn more about this resource in our Clutter-Free Classroom Teacher Store!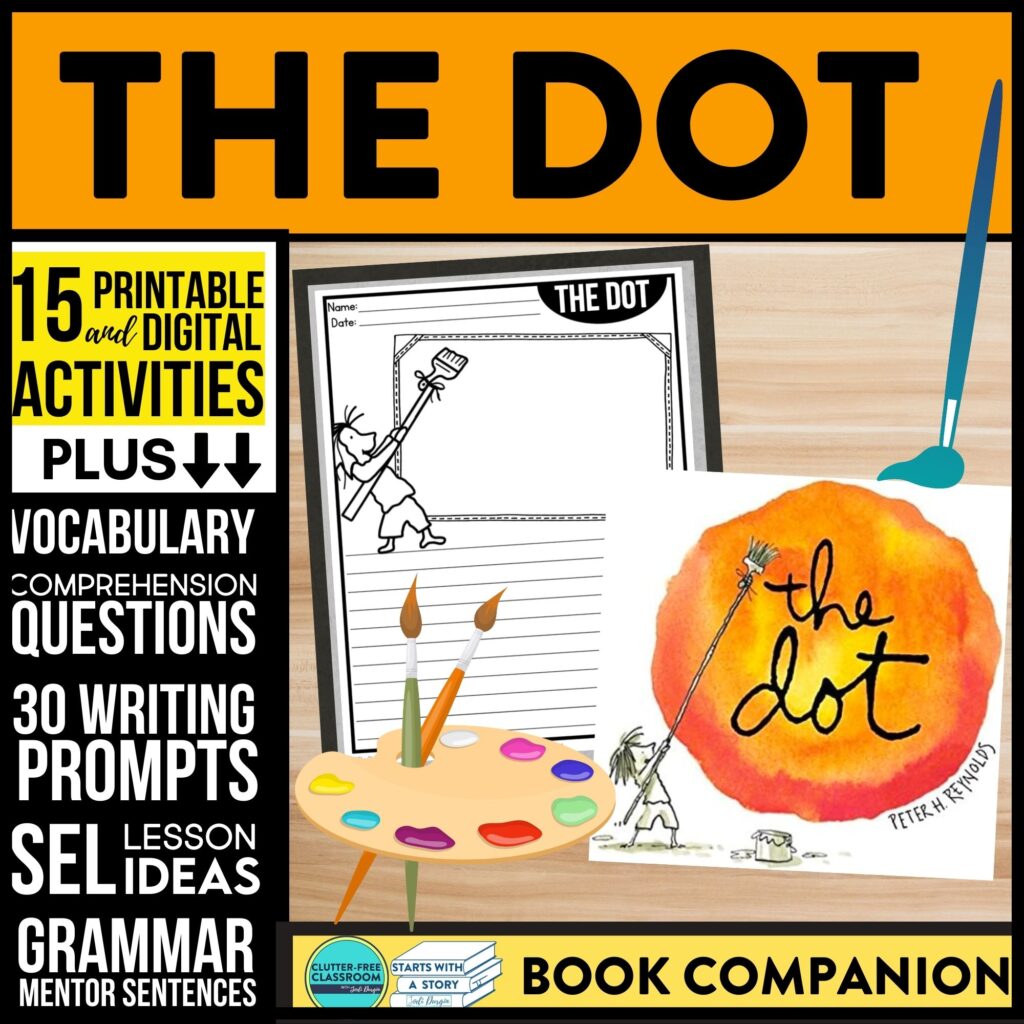 2. Read Aloud The Dot
The Dot by Peter H. Reynolds is a story about a young girl named Vashti who thinks she cannot draw. As Vashti sits in art class, her paper is empty and she is clearly frustrated. Her teacher encourages her to make a start by making a mark and signing her name. The following week when Vashti walks into art class she sees that her dot drawing is behind the teacher's desk in a fancy gold frame. When she looks at her art, Vashti thinks she can make an even better dot than that. She starts making all big dots, little dots, and all different colored dots. When it is time for the school art show, everyone is interested in Vashti's dot drawings. A young boy admiring her pictures mentions that he wishes he could draw like that. Vashti encourages him to draw a line and sign his name.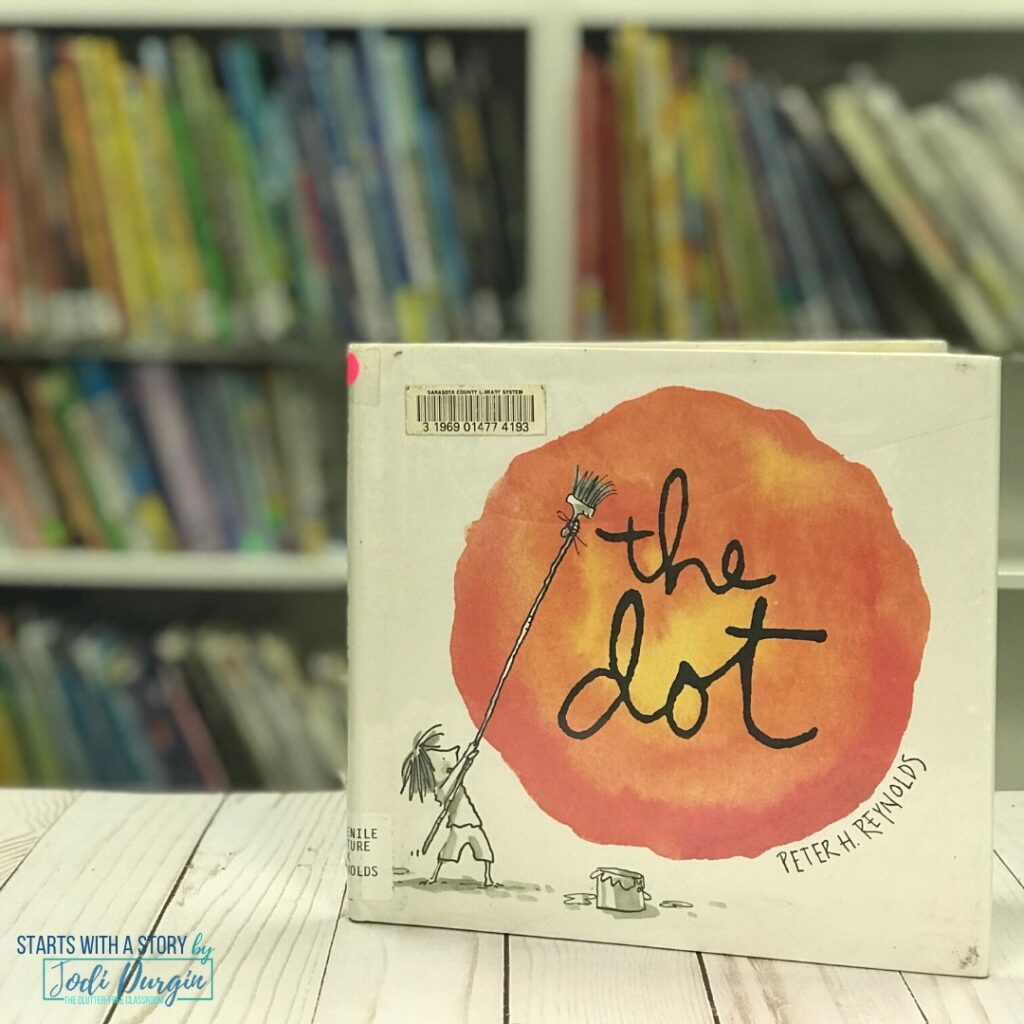 3. Pick Activities from this The Dot Book Companion
Use any of the 15 student activities included in this The Dot Book Companion. They are completely print-and-go and will help you facilitate valuable standards-based learning experiences for your students.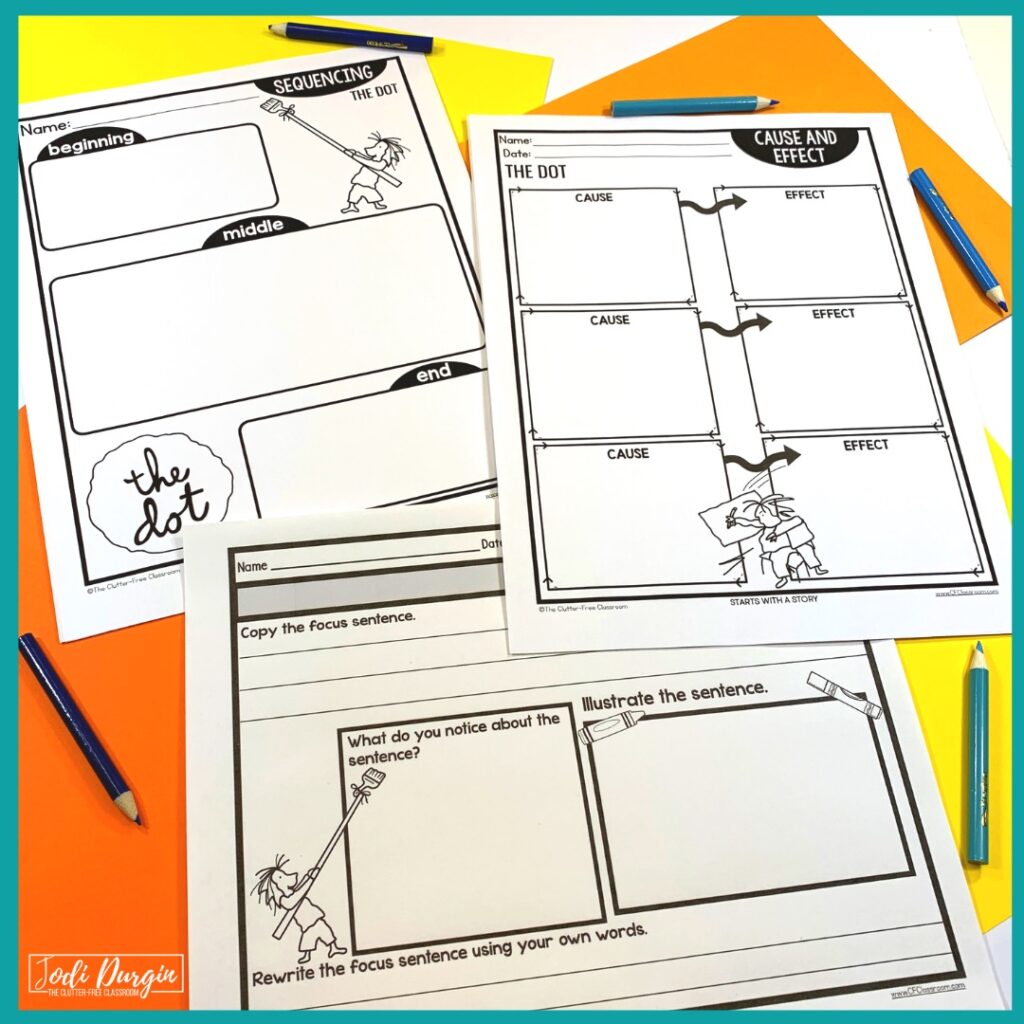 In closing, we hope you found these Dot Day activities helpful! If you did, then you may also be interested in these other related posts: