It's February! And a whole new batch of writing prompts, task cards, writing process graphic organizers and stationary are printed and ready to go in my classroom on Monday morning. It's the best feeling! This is the fifth consecutive month I've used these monthly writing prompts in my classroom and my students are just as enthusiastic about them as they were the first month. Love that! Learn about my writing prompts (including my February writing prompts) and how to implement them in your elementary classroom below!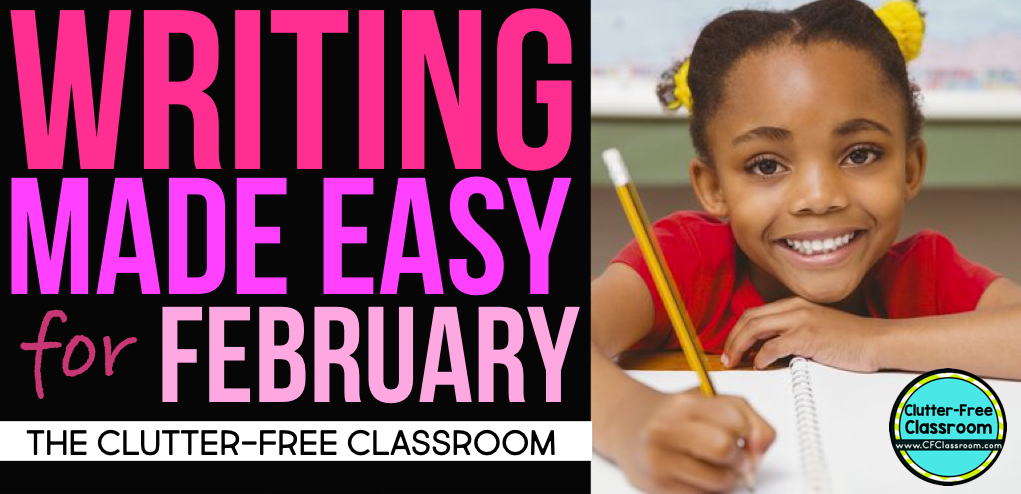 What are Writing Prompts?
A writing prompt is a topic that students base their writing off of. It can be a word, phrase, sentence, paragraph, quote, symbol, image, object, or action. The purpose of a writing prompt is to invite students to write about a topic using their schema.
What are Examples of Writing Prompts?
Here are 5 example of writing prompts included in this February writing prompt resource:
I bit into the chocolate and tasted…
Explain why it is important to brush your teeth.
Would you like to live in the White House? Why or why not?
Imagine the groundhog wants to quit his job. Persuade him not to quit.
Write an acrostic poem for the month February.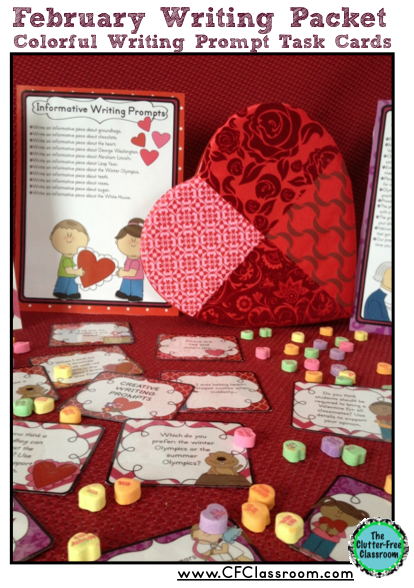 What is included in this February Writing Resource?
This February writing prompt resource includes the following:
4 cover options so you can choose which one fits you and your students' needs best
table of contents printable for students to use to organize their many pieces of writing
6 versions of thematic writing paper, so you can differentiate based on your students' needs
lists of creative, informative, opinion, narrative, procedural, descriptive, review, persuasive, poetry, and letter writing prompts, so your students will engage with lots of different types of writing
student checklist to track how many of each types of writing students complete over the course of the month, which will help you ensure that they are working on all types of writing – not just their two or three favorite types
rubrics that help make expectations clear to students and make grading quick and easy for you
self-assessment activity that helps you guide students through reflecting on the experience
feedback form to help you identify student strengths, set goals for each student, and develop future lessons
digital versions of all the resources so students can access them in school and at home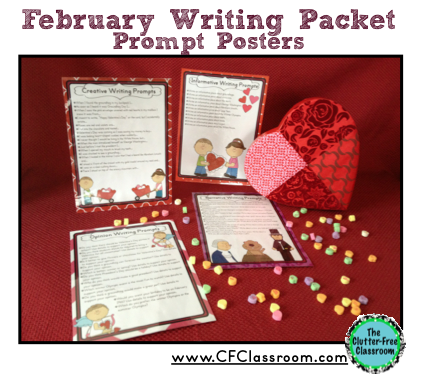 How do I implement the February Prompts?
You can implement these February prompts as you see fit with your students. Some ideas include:
whole group writing lesson
independent writing project
literacy center
writing workshop center
writing assessment
remote learning task
sub plans activity
fast finisher activity
homework assignment
morning work task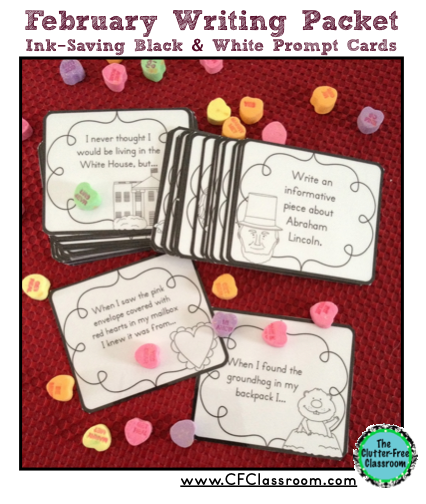 We hope you found this information about the February writing packet helpful! If you found this post useful, then you might also like to read this post about how to teach writing to elementary students using the six steps of the writing process.