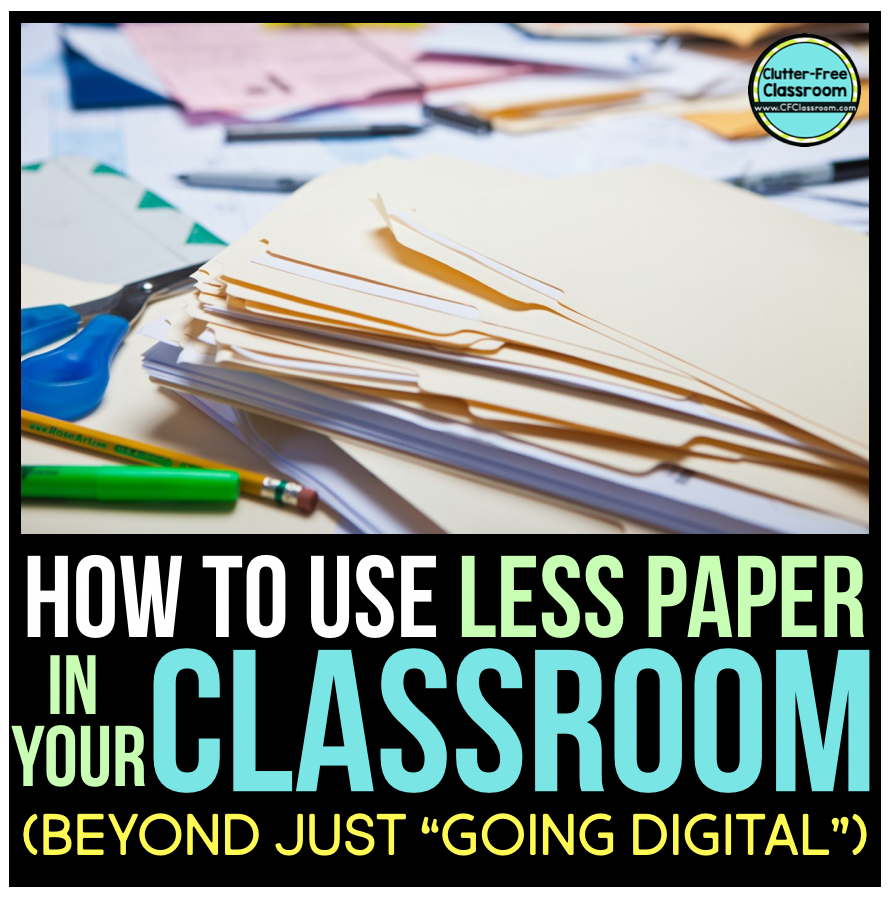 PAPER. OVERLOAD. Do you feel overwhelmed by the amount of paper in your classroom? The less paper you have to deal with the easier your job in dealing with it is. The question we are left with is: How can we reduce paper? We know reducing it will 1) simplify our lives, 2) save us time and money, 3) serve students' parents more effectively, and 4) that it is better for the environment.
We also know that the education system is moving that way with the waves of technology that are entering the classroom and the strict school budgets. School districts are even restricting the amount of paper teachers can use by tracking the number of copies they make. Some districts even go as far as to require teachers to get copies preapproved and/or sent through a copy center.
This blog post will…
offer some ideas for avoiding the paper in the first place
share some paperless instructional strategies
Ways to Reduce Paper
Communicate with parents online. Set up an email group and use that in place of newsletters and general notes to the families. While I don't recommend sending a parent any negative news, confidential information, or any message where your tone could be misinterpreted, email is a great way for sending "happy updates" along with reminders.
There are also some great sites that will allow you to send text reminders to your families without giving away your personal cell phone number. This is a highly effective method of communicating things that would normally need a paper reminder. My favorite is Remind101.
Creating online homework assignments will eliminate the need to manage paper back and forth and also saves you tons of grading time. Sites like xtramath, IXL, studyisland, and spellingcity allow you to track student progress for accountability. If you are not familiar with a "flipped classroom" approach you may want to look into it as another method of saving class time and paper.
Set up google docs, Dropbox or another "cloud-based system." You may want to offer a workshop for parents explaining how to use this. This will allow you do distribute and collect assignments electronically. It's also a great option for storing extra copies of worksheets and homework in the event a student is absent or loses an assignment.
Use task cards in place of worksheets for all students.
Make only a few copies of a worksheet and have the students use dry erase markers and page protectors to complete an assignment.
Use dry erase boards in the classroom.
Engage your students in hands-on, project-based learning that incorporates photos and videos.
Use a computer or iPad for all of your teacher resources, lesson plans, anecdotal notes, etc.
GET ALL THE TIPS and PRINTABLES: