What a busy week it's been. I'm thrilled with how quickly the kiddos are internalizing our procedures and routines, but since tomorrow is only Day 9 we're still introducing, modeling, and practicing those daily. My class is super high-energy and very creative. My goal for this year was to add creativity and movement to all of my lessons so it's a great fit. I'm really excited about this year.
We finished our first read aloud: Judy Moody! I love that character! She reminds me of a third grade Junie B. Jones who is another chick I really dig. We started reading Stuart Goes to School. This one is new to me, but my friends are really into it so far and it made for great discussions on the concepts of "text-to-text" and text-to-self."
I just uploaded three new products to my teachers-pay-teachers store. Each of those items were part of this week's lessons and we had fun with all of them. I'm going to expand on each with more pictures and details in future posts, but they are each available now for purchase for only $3.00.
Me on The Map: I love this book for introducing map skills. I created this kit to expand on the concepts in the book and provide the students with a creative project to reinforce them.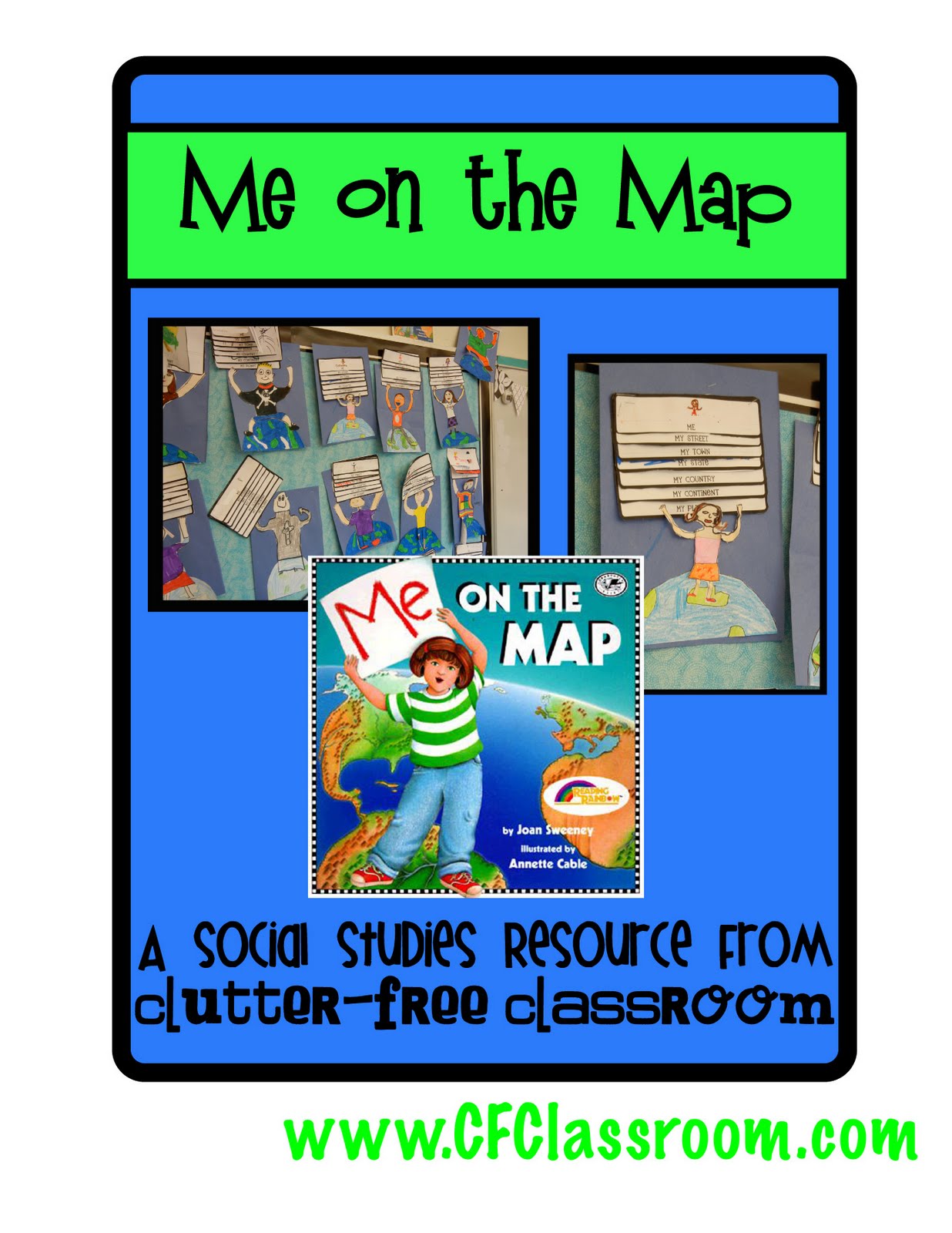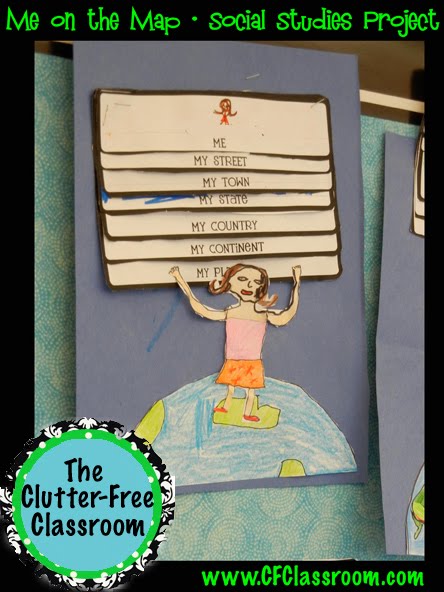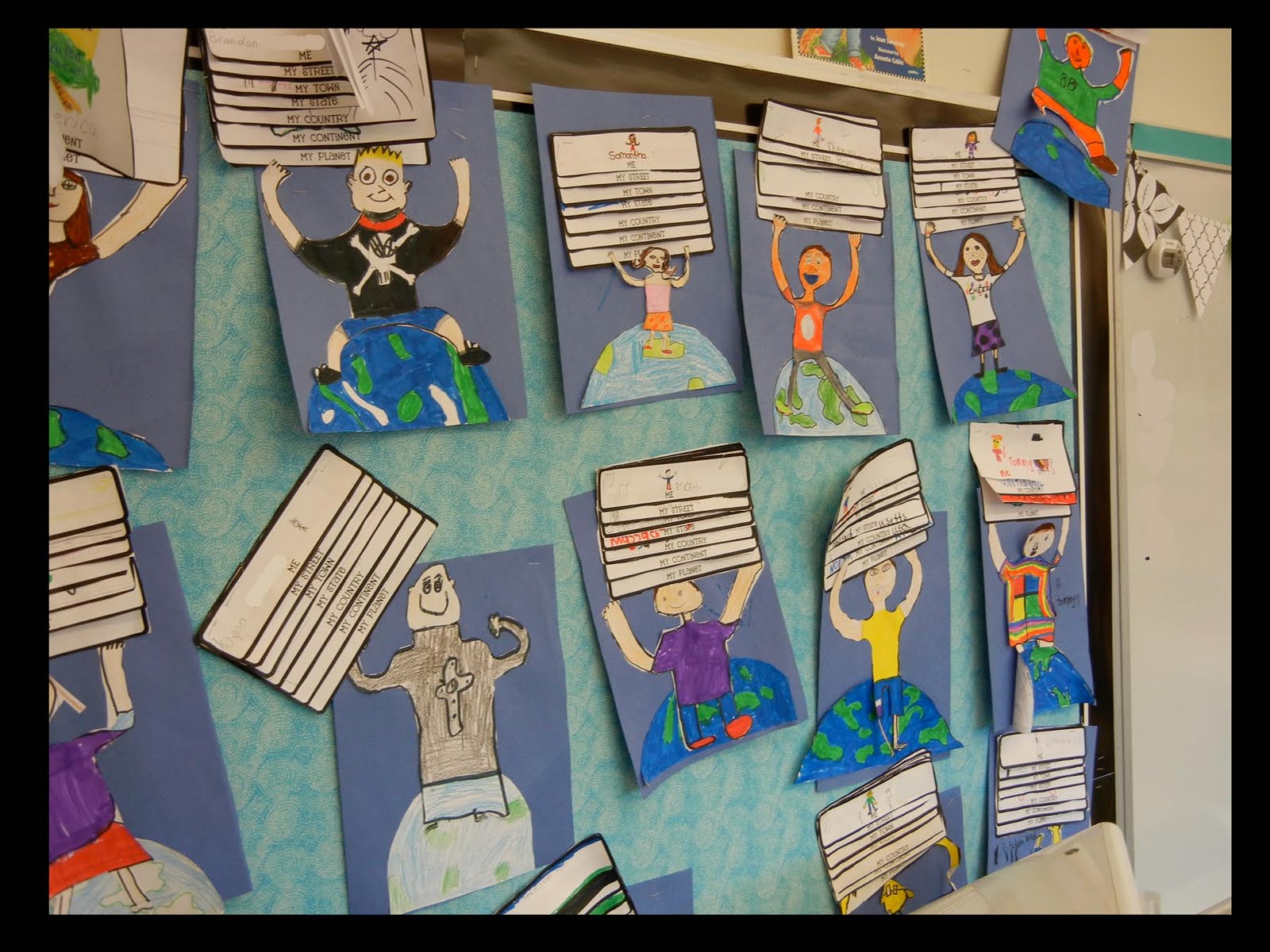 Click here to purchase the Me on the Map Kit
WRITER'S IDEA BANK & PARAGRAPH WRITING KIT: Every year students struggled to come up with topics for Writer's Workshop. While I frequently plan guided writing lessons for that block of time, there is also ample opportunity throughout the year to practice their craft with individual free-choice writings. I developed an idea bank activity to assist my students with brainstorming and collecting topics to use throughout the year. This kit also includes my favorite graphic organizer, a paragraph writing rubric and both intermediate and primary ruled pages for drafting and publishing paragraphs.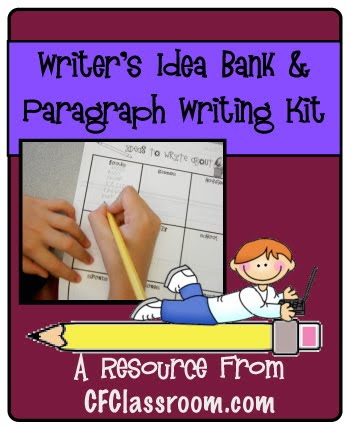 Click here to purchase the Writer's Idea Bank and Paragraph Writing Kit.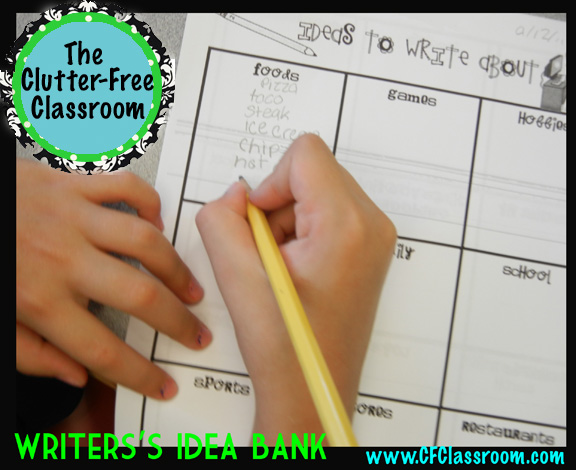 A BAD CASE OF THE STRIPES: A WRITING PROJECT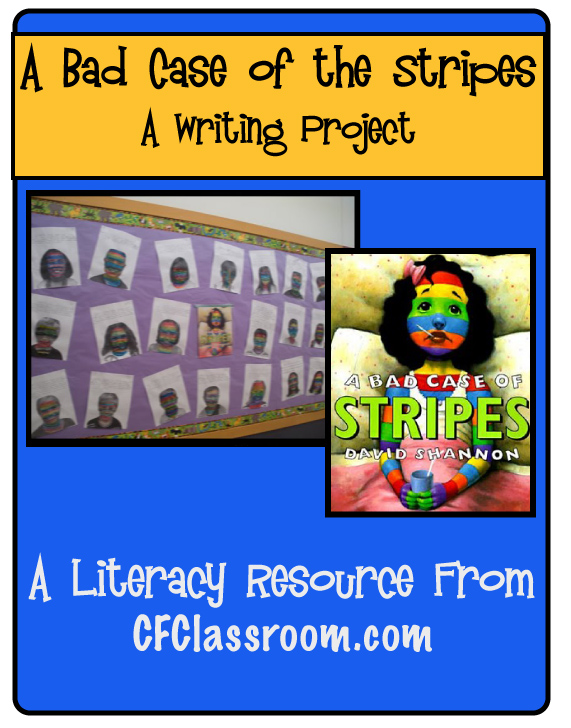 Oh, how this book serves me in so many ways at the start of the school year. I use it to model Listen to Reading. It kicks off our anti-bullying class meetings with a discussion about respecting and appreciating the differences in people. I use it as my first guided writing project. Finally, it makes the most adorable bulletin board for open house. Parents love seeing pictures of their cutie pies and they love it even more when their cutie pie faces are watercolored in stripes.Click here to purchase the Bad Case of the Stripes Kit.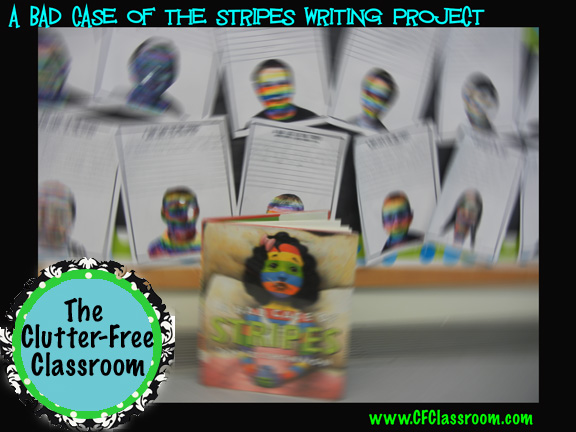 In math we're working on place valueand addition review. I'm transitioning them into Math Workshop this week with the hopes of starting it fully the following week. I haven't forgotten about my promise to explain how it runs in detail. I just wanted to have it up and running to really let you see how it works.
Enjoy your Sunday friends!
Be sure to follow my blog and store and Facebook Page for notification of the Freebies. Click here to access a collection of Teacher Tips or tour my Classroom Makeover here.