After much (way too much) debate, I have decided to go with the Bright and Cheerful classroom.
I was so torn between that and the Clouds and Sun, but ultimately decided that since hubby and I recently redid the master bedroom in grey and yellow it would be better to mix it up during the day.
As you'll soon see, I also worked in plenty of black, grey, and yellow.
I have been super busy (and having way too much fun) getting started on "Classroom Makeover 2012."
I am planning to add in some owls.
The kids asked me what my theme was going to be for next year.
I told them "Pinterest."
They didn't get it.
I still have over a week left and can't wait to share my progress with you. Here's a sneak peek of my new floor to ceiling board.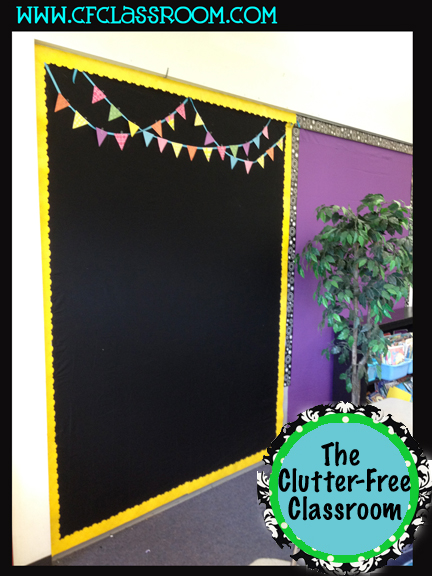 Oh, the endless possibilities of that big blank slate!!!