Holy Upload Batman! It feels so good to have finally put the finishing touches on and uploaded 7 new products that have been living in my brain and in a folder on my desktop titled, "finish and upload." Some of these were started in early August!!!
Admittedly I needed to put a "rush order" on a few because I needed to use them in my classroom this week, but it took a lot longer to "polish" them for my store than I anticipated. I aligned each with the new Common Core standards.
These were all first tested and approved by my own live-in second grader before I introduced them to my third graders. They really loved them as well.
I blogged about my Fall Writing Project which I recently added to the store on Wednesday. You can read about it and see pictures here. Everything else this week is math, math and more math!
I kicked off Math Workshop this week (pause for happy dance) and these were great additions to the rotations. I really tried to write VERY detailed descriptions on each of the product pages which you can access via the links below so I'm not going to cut and paste it all here. Instead I'll give you the highlights.
BTW: These are all currently 20% off as part of my 20% off EVERYTHING FLASH SALE.
TITLE: APPLE PICKING
GRADES: 1-5 (ideal for 2-4)
SKILLS: addition / subtraction / 10s and 1s / place value / navigating a hundred chart / understanding equations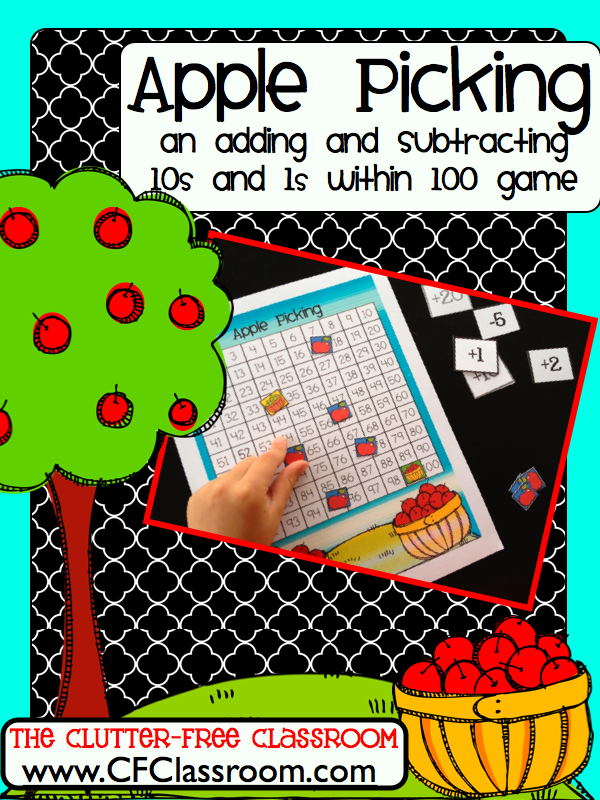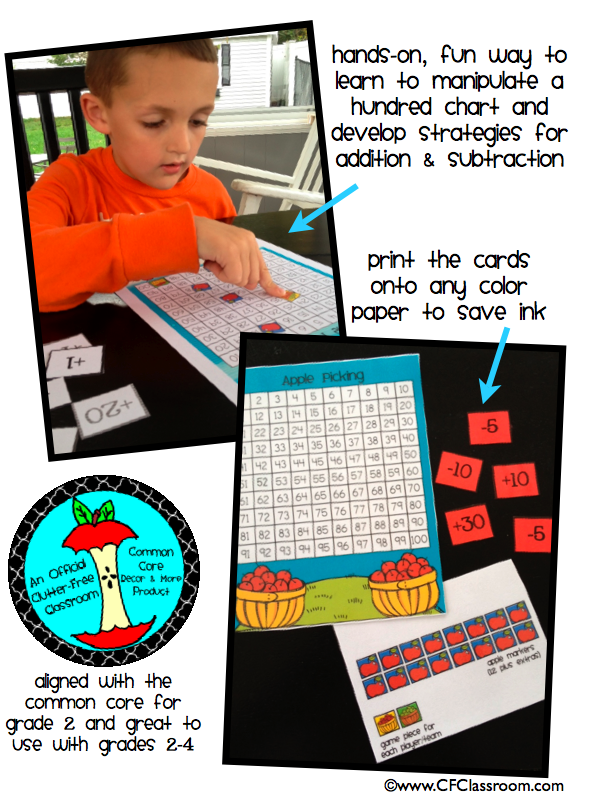 TITLE: CANDY CORN FACT FAMILIES FLASH CARDS & MATH CENTER
GRADES: K-4 (ideal for 1-3)
SKILLS: addition / subtraction / fact fluency / equations
TITLE: CLOSE TO 100 TASK CARDS & MATH CENTER
GRADES: 1-5 (ideal for 2-4)
SKILLS: addition / subtraction / fact fluency / equations / place value / mental math
TITLE: CREATE A DOLLAR
GRADES: 1-4 (ideal for 2-4)
SKILLS: addition / combos of 100 / money / counting coins / 2-digit addition
TITLE: MONSTER MATCH
GRADES: K-4 (ideal for 1-3)
SKILLS: addition / place value / multiples of 10 / combos of 10 addition facts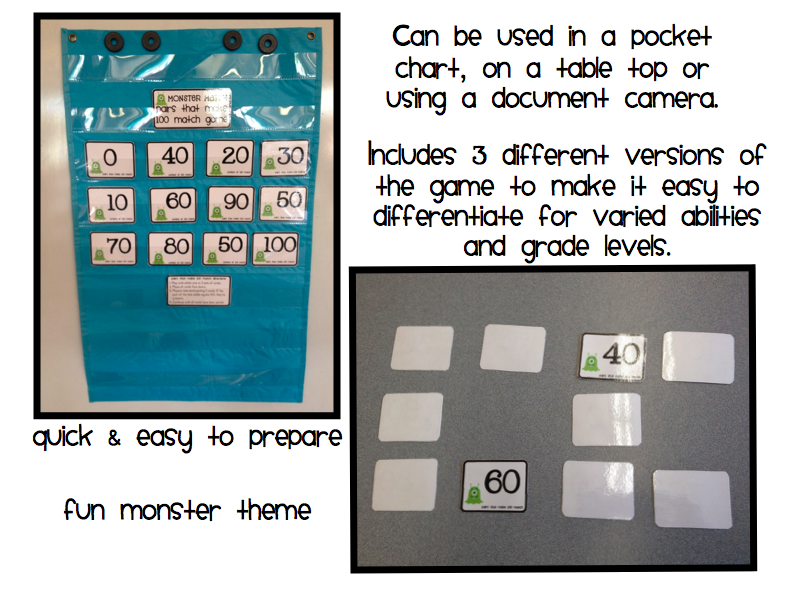 TITLE: MORE OR LESS THAN 100 TASK CARDS & MATH CENTER
GRADES: 1-5 (ideal for 2-4)
SKILLS: addition / place value / fact fluency / equations /estimation /2-digit numbers