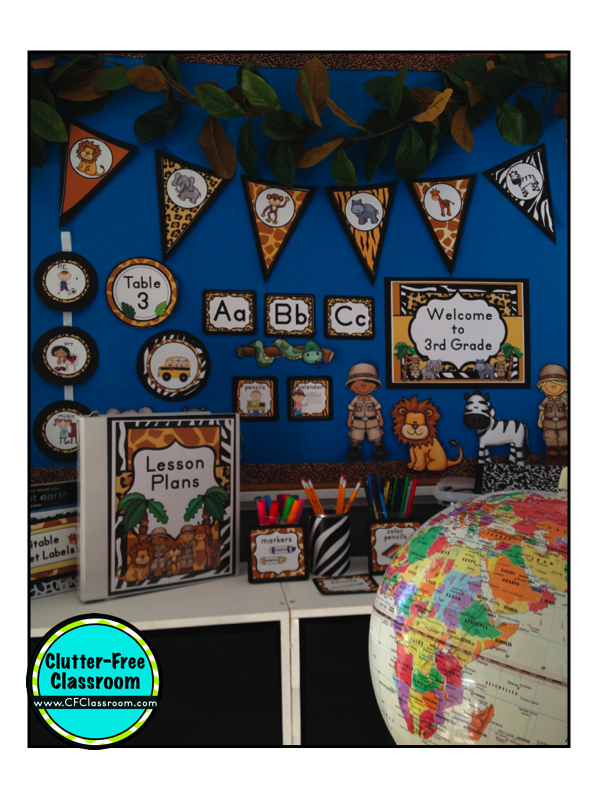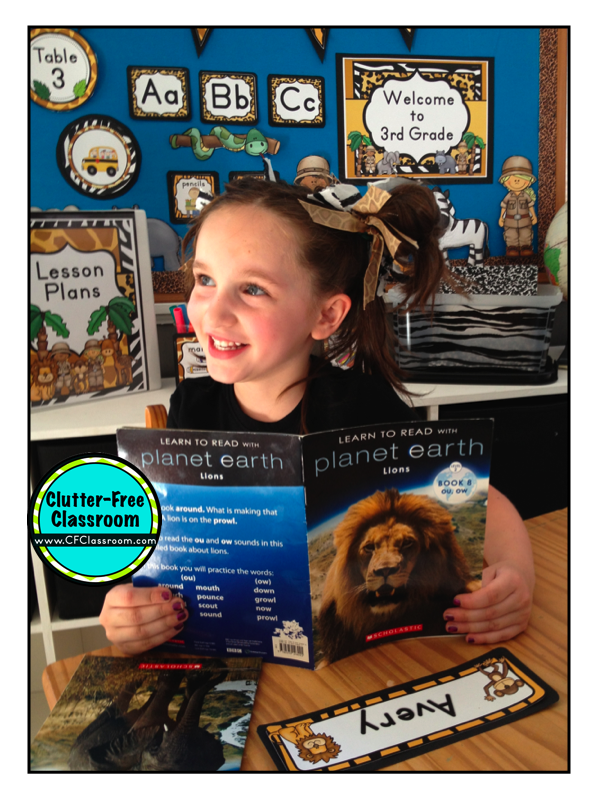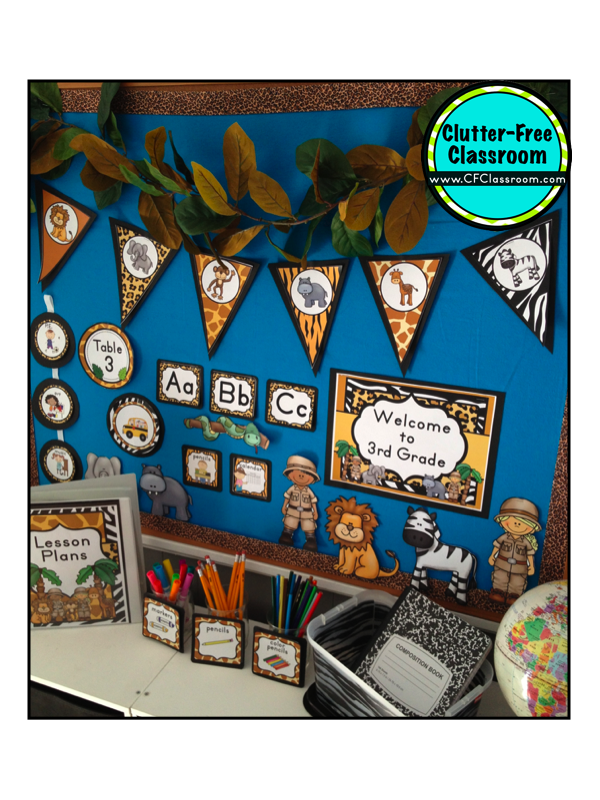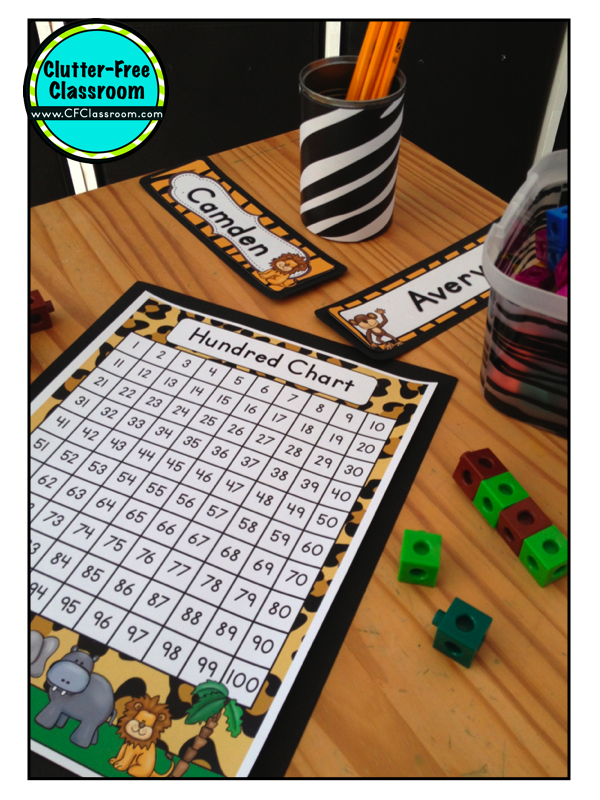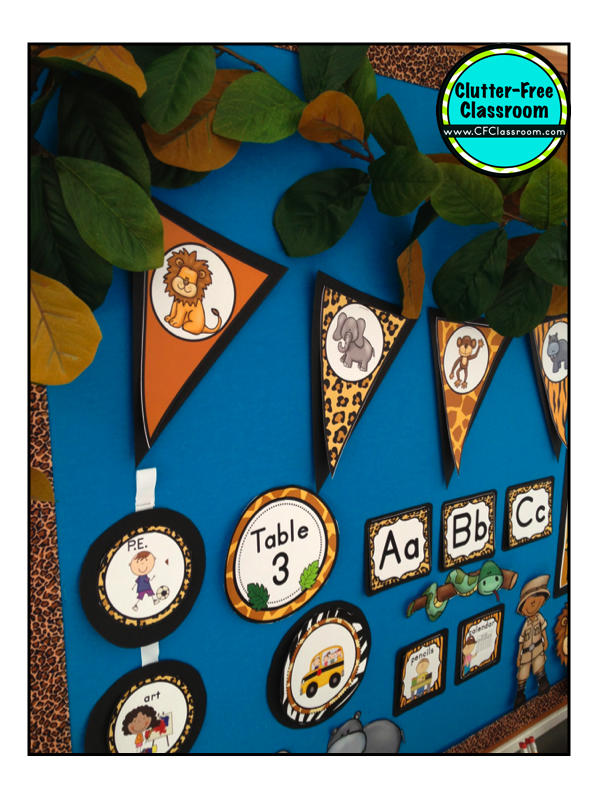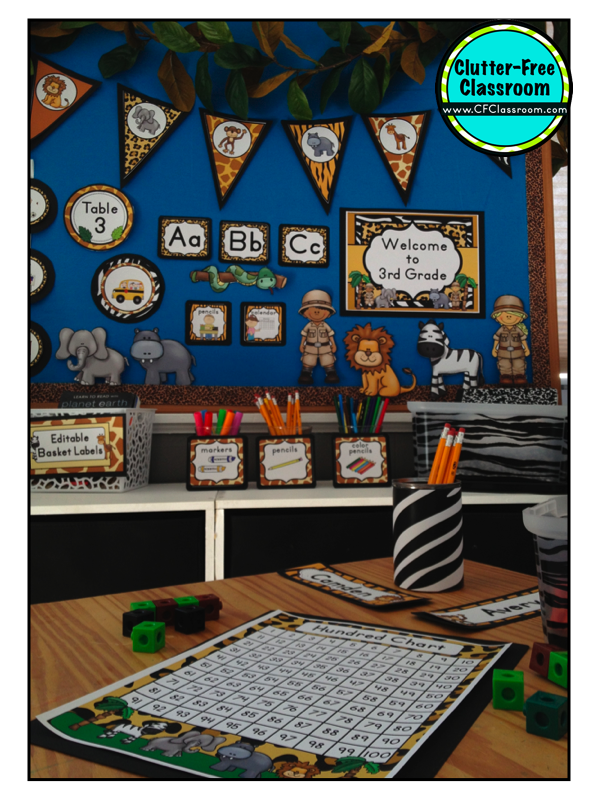 BACKGROUNDS:
animal print fabric
solid color fabric or paper in neutral colors like tans, greens and browns
BORDERS:
faux foliage vines (often available at Dollar Tree)
use animal print duct tape as a bulletin board border or to help make classroom items better complement your theme
TITLE SUGGESTIONS:
Welcome Board: Swinging into ___ Grade, Welcome to the Jungle, Welcome to __ Grrrrrrade
Student Work Board: Wildly Wonderful Work, No Lion…This is Some Grrrreat Work, SSSSSSSensational Work (with a snake)
Job Chart: Spotted: Classroom Helpers, Hunting for Helpers, Jungle Jobs
Birthday Chart: Born to be Wild
Any Board: Wild About ___, Bananas Over ___, Making Tracks in ___
ADDING ANY OF THE FOLLOWING WILL HELP ENHANCE YOUR THEME:
fake foliage
stuffed animals
safari hats
binoculars
use animal-print pillow cases to create comfy reading opportunities
invest in one item that will really make a statement like the rug below
roll up green paper to make vines
use the song, "The Lion Sleeps Tonight" as a transition
create a PRIDE board with lion images and let kids use it to hang up their choice work using patterned felt or scrapbook paper
This bundle contains 34 coordinating products that will allow you to design an amazing, personalized beach themed classroom for very little cost. The bundle includes several editable files so you may use your own fonts and colors to customize nameplates, cubby labels, name tags, binder covers, newsletters, dismissal cards, schedule cards and more. You'll receive all of the items shown below: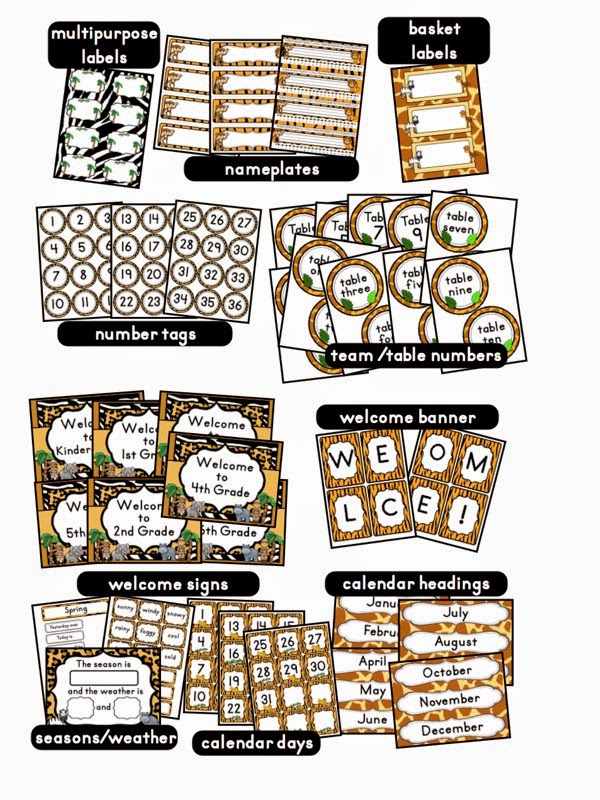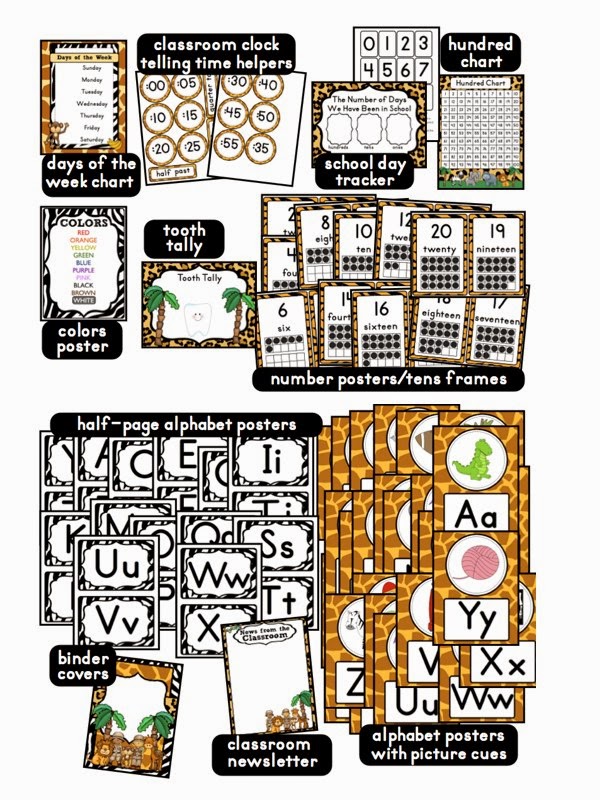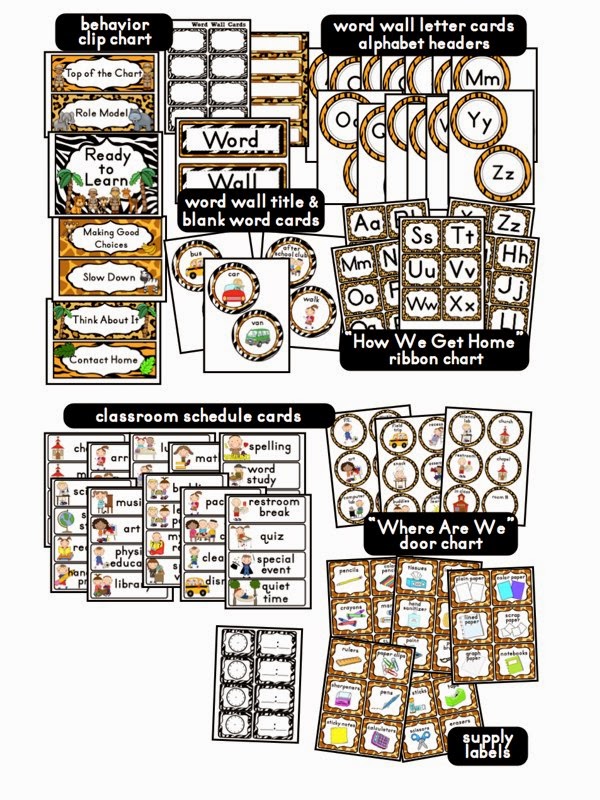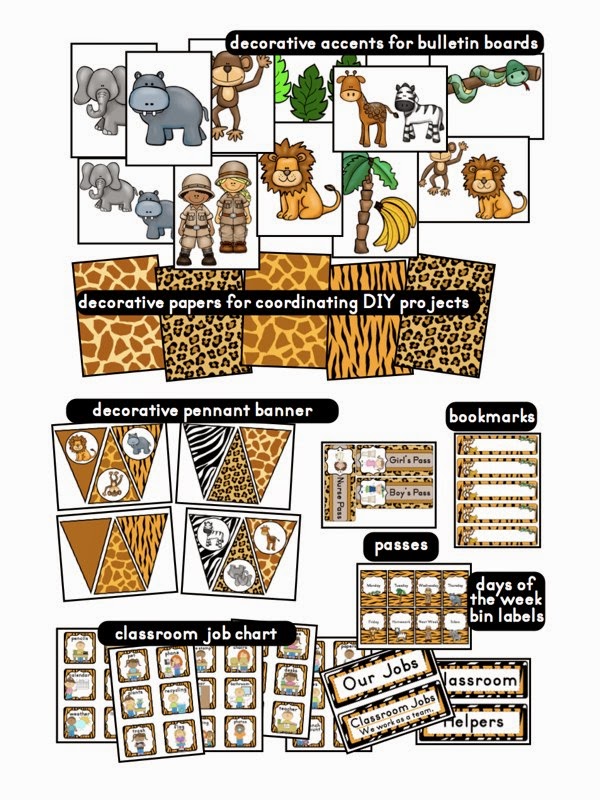 Click to visit the Classroom Themes Page featuring free ideas for almost 40 of the most popular classroom themes and color schemes.
Improve your classroom organization, management and teaching with:
Be sure to follow my blog and store and Facebook Page for notification of the Freebies. Click here to access a collection of Teacher Tips or tour my Classroom Makeover here.
Clutter – Free Classroom Decor Color Scheme Printables Design DecorationsSet-Up Patterns Organized Organization Bulletin Boards Back to School Name tags Desk plates Editable polka dots chevron red orange yellow green blue purple hot pink aqua lime black grey gray white stripes theme supply labels behavior clip chart schedule cards numbers calendar clock helper teacher binder lesson plans alphabet ten frames word wall basket labels table team work dismissal chart cards where are we specialists welcome pennant clip art math resources book Classroom Organization Management Decor Design Photos Pictures Math Workshop Guided Math Workstations hall passes school day tracker math focus wall colors days of the week tooth tally binder cover newsletter teaching strategies classroom themes