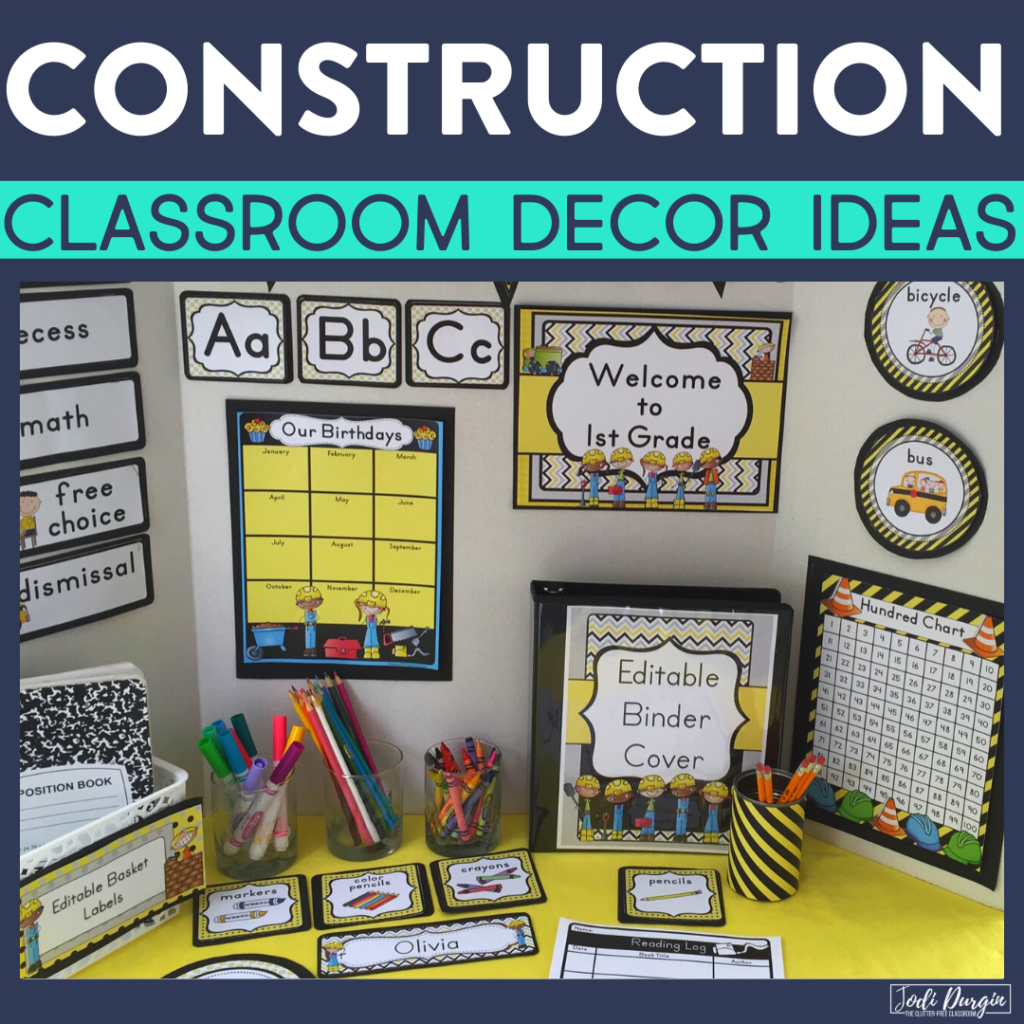 Are you planning a construction themed classroom or thematic unit? This blog post provides great decoration tips and ideas for the best a construction theme yet! It has photos, ideas, supplies & printable classroom decor to will make set up easy and affordable. You can create a construction theme on a budget!
Construction Classroom Theme Ideas & Photos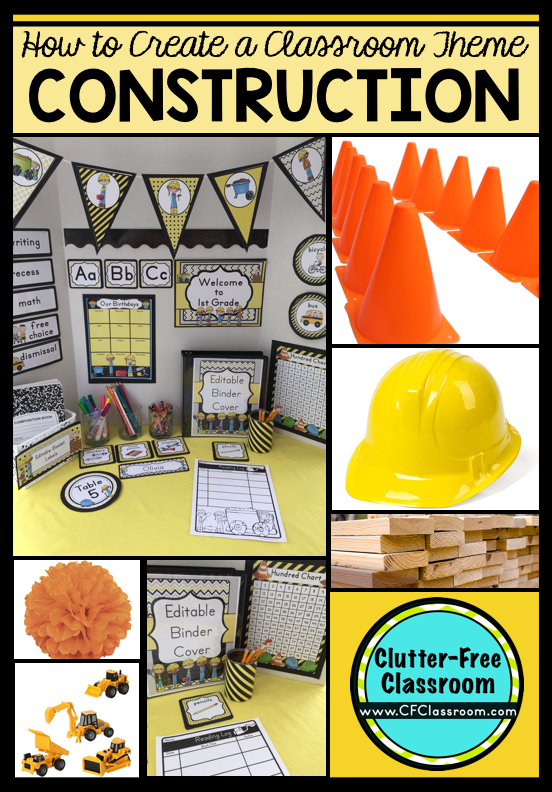 A Construction Theme Classroom is a popular choice for educators looking to create a cohesive and creative learning environment. It appeals to both elementary and older students. Here you will find Construction classroom theme ideas and pictures to inspire teachers and home school families. You will feel organized and have your learning spaces looking amazing in no time! Best of all it can be done on a budget. Below you will find:
Construction theme bulletin boards and phrases
a compilation of inspiring Construction classroom theme pictures 
10 tips for setting up a classroom with a Construction theme
quick, easy & editable Construction theme classroom essentials
links to related decor items 
free classroom theme printables to help you get organized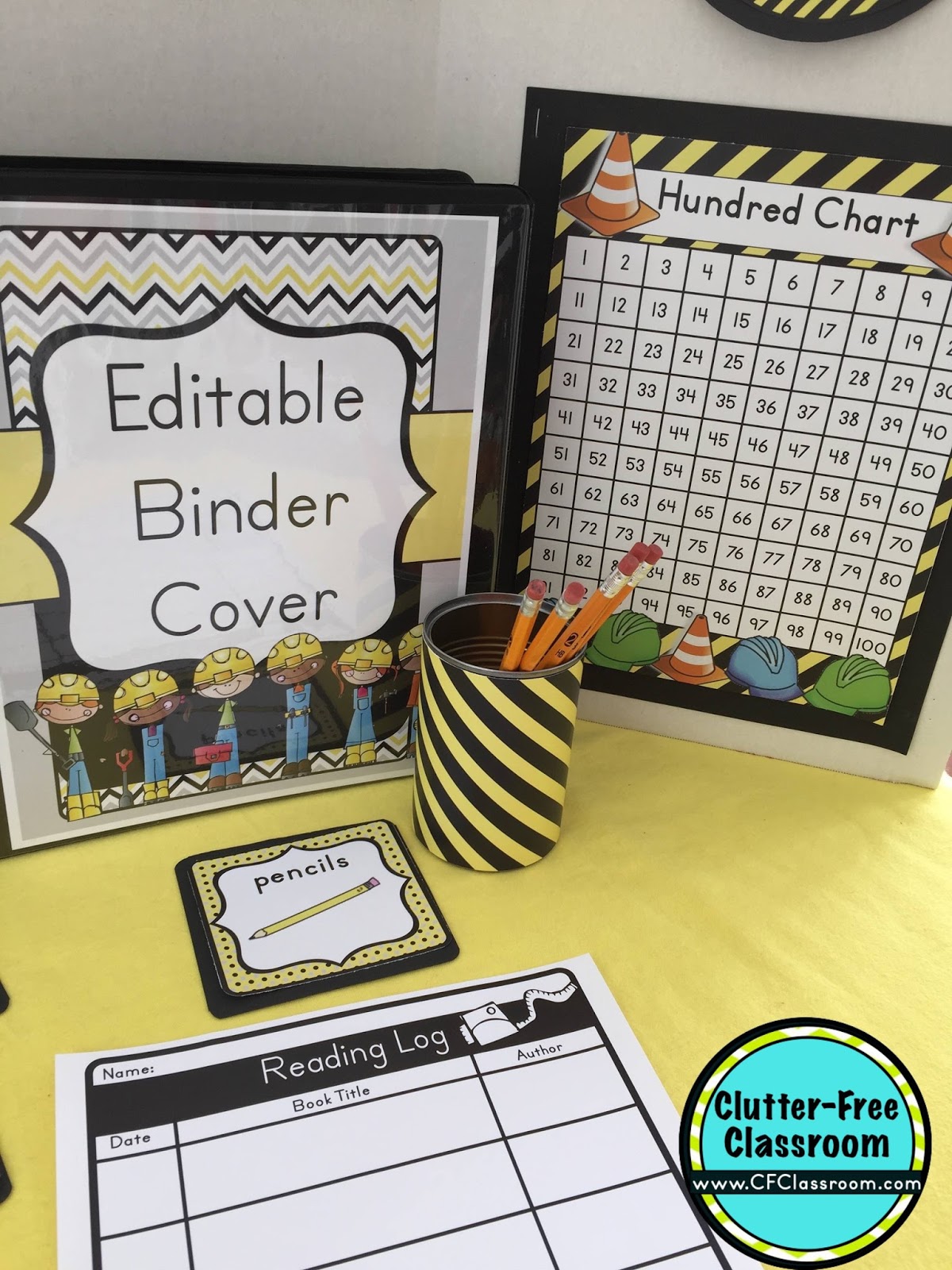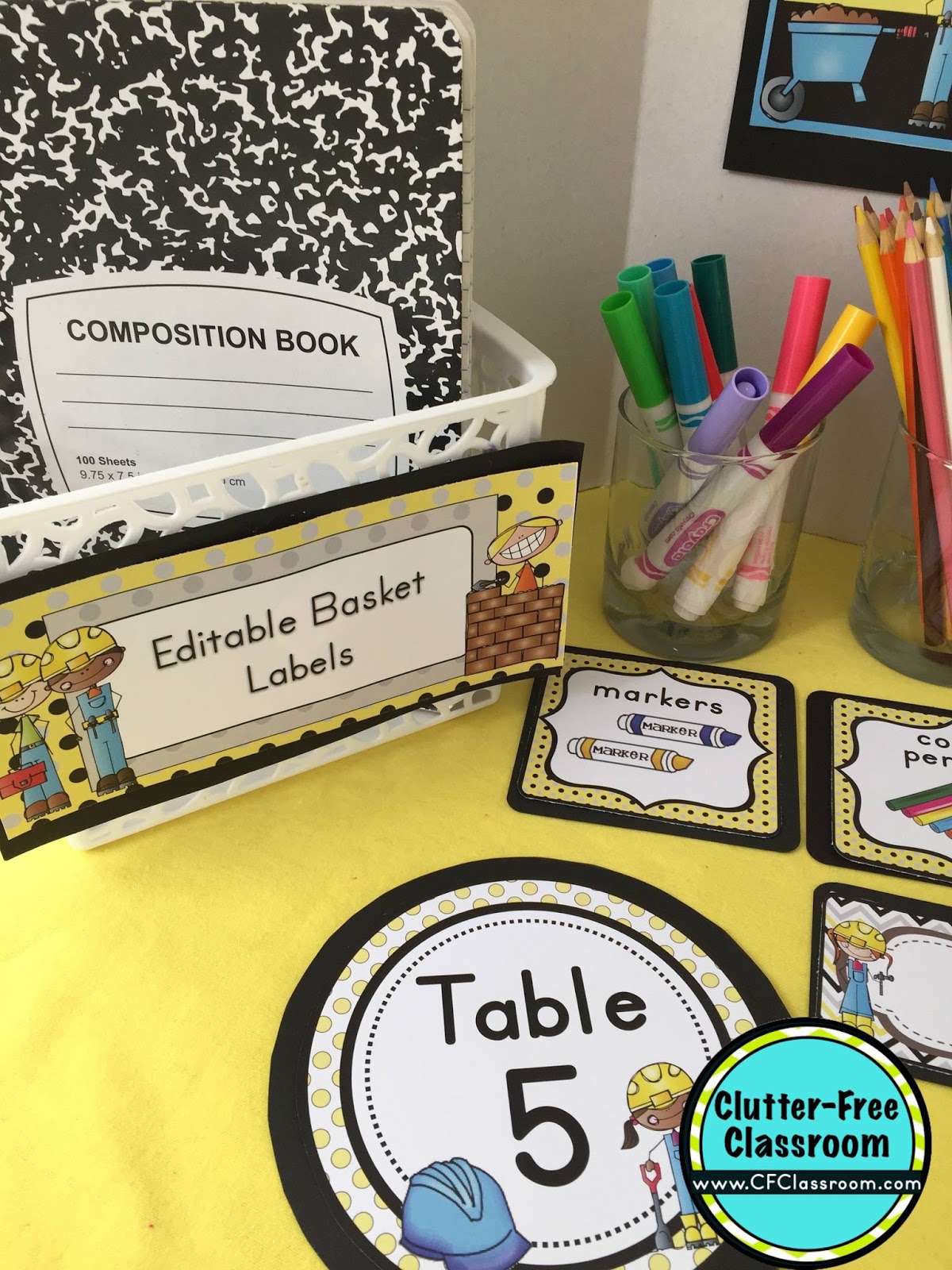 10 Tips for Creating a Construction Theme Classroom
Create seating from the 5 gallon buckets at Home Depot.
Use paint cans to hold student supplies and pencils.
Use rolls of construction caution tape as a bulletin board trim.
Make a sign for your door that reads "Building a Bright Future."
Take pictures of your students wearing hard hats to create a display or use to label cubbies or lockers.
Make a sign reading, "Caution: Thinking Cap Required."
Label your schedule as "Today's Blueprint."
Refer to all areas as "zones."
Make an extra table or shelving to hold buckets to collect student work by using a board and construction horses.
A low-cost way to enhance your Construction theme is to set up a display of books that relate to the theme by standing them on a counter or shelf.
Free Construction Classroom Theme Printables
Items to Complement a Construction Theme Classroom
Clicking on the images below will take you to an affiliate link where you can order any of these items and have them delivered to your door to enhance your themed classroom. If you are an Amazon Prime member you'll even get free shipping!
Related Resources
Construction Themed Books to Read Aloud & Display
Construction Classroom Theme Pictures
Have you visited the Clutter-Free Classroom Theme and Color Scheme page yet? What are you waiting for? Click here to see photos & get ideas for 40 different classroom themes!